This year marks a new era for roaming in Europe with the commencement of "Roam like at Home" rules being implemented.
The European Telecommunications Network Operators' Association has estimated that these changes will cost operators as much as EUR7bn (USD8.3bn) in lost revenue by 2020.
But as the risk of bill shock diminishes for consumers "roaming like at home", and silent roamers come out of hibernation, the risks to revenue assurance and fraud management increase. Roaming fraud is the best known fraud committed in the Visited Public Mobile Network by roamers and takes place when a subscriber moves from his home network to another operator network and uses the services with no intent to pay for it, making the home network responsible of its subscriber usage.
It is the ability to take advantage of the operators' inefficient data roaming exchange, creating therefore an opportunity for fraudsters to produce high-cost international revenue share calls through premium rate numbers and, clearly with no intention of ever paying for them. As the process to analyze this information is cost, time and labor intensive, usually the local-home network incurs huge revenue loss – even when it is not their fault.
READ MORE: End to EU Roaming Begins New Era for International Fraud
Silent roamers – or those who switch off their roaming services or use alternative services such as Wi-Fi or a local-SIM while they are travelling – have long been an untapped market for operators. In Europe, it has been estimated that nearly 58 percent of roamers are silent. Globally this number rises to 68 percent. And while the risk of fraud, such as IRSF, may not increase while travellers are abroad, the cost to operators will increase exponentially due to the additional wholesale roaming charges that will be incurred and not necessarily recouped. For example, if a Wangiri scammer attacked a UK customer who was roaming in France and then called a premium number based in Germany, the home operator will receive wholesale charges from both the French and German operators. If the consumer disputes the charges, the home operator will likely be left to settle the wholesale charges, which can cost them hundreds of thousands of dollars in a matter of hours. Add in the 58 percent of silent roamers now active, and the costs become astronomical.
READ MORE: Life of a EU telecom in a new roaming universe
Roam like home is expanding the range of risk for European telcos. Telcos need to proactively extend the fraud and assurance controls they have implemented, before the risks are brought home as losses that hurt the bottom line.
WeDo Technologies launched Roaming Fraud prevention called RAID.cloud with a free 60-Day trial.
READ MORE: Roaming solutions
The RAID.Cloud Roaming Fraud App uses powerful data capture methods to gather all relevant data, no matter where it's stored, the app is an already pre-configured Fraud Management Application, which allows you to audit and control the Inbound and Outbound network traffic through the analysis of TAP and NRTDE file.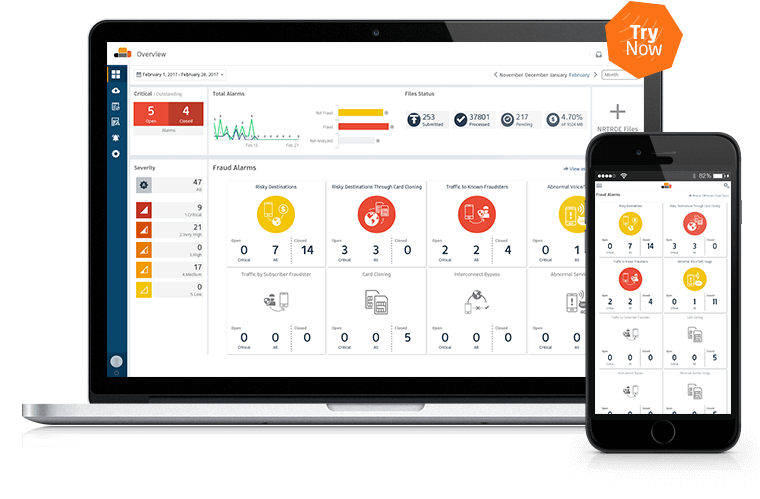 This information is captured in near-real-time, NRTDE files are created with a maximum delay of 4 hours compared with the traffic generated in the network, data is then ingested by RAID.Cloud and analyzed by our detection engines and risk hotlists.
This data, is then submitted for analysis and algorithm detection, which then proceed to suggest on all necessary steps that analysts (of any skill level-set) to get instant insights into the current and the latest roaming fraud risks.
[amazon_link asins='B014L8CD6A,B00FEOUBZG,B074VMMV41,B0756LFYC4,B00OU6GF3G,B071JN2XFC,B01N4HQJB1,B01GVSZ5WC,B0728BZ8QV' template='ProductCarousel' store='alert0b-20′ marketplace='US' link_id='a6e60ae6-c3aa-11e7-b92e-a7638e312647′]