HMD Connect launched in early 2020 and made it easy go stay connected while roaming – users could pick between SIM and eSIM options and 14-day data plans for 120 countries.
Now HMD has quietly revealed that Connect is shutting down. The service will stop operating on December 15 this year, meaning that you will lose access to any data plans you still had active. The company will stop selling data plans after November 15, so you can still pick up a data plan if you have traveled abroad planned in the next month or two. Any credit remaining after December 15 will be refunded.
€9.95 for the package
The price for a bundle was the same no matter the country you plan to use it in – €9.95, but you got varying amounts of data for that money. The aforementioned 120 countries were divided into 3 zones. So, for €9.95 you get 1GB of data in Zone 1, 500MB in Zone 2, and 250MB in Zone 3.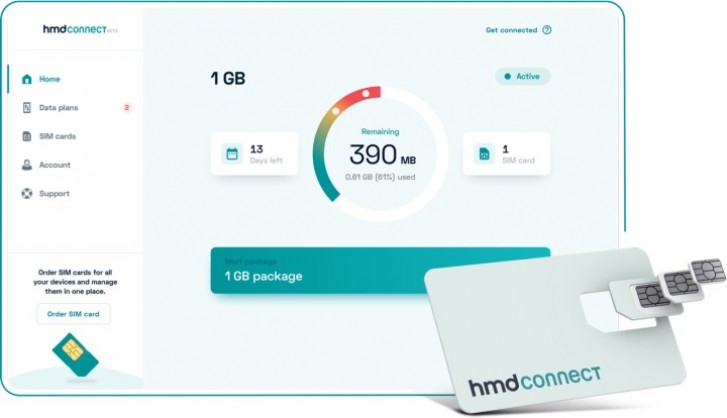 Each bundle of data is valid for 14 days since activation, and there's a pay-as-you-go renewal option for an additional €5, although this didn't extend the 14-day validity period of your package. The HMD Connect app for Android is available in the Play Store and is what you'll use to activate your SIM and manage your bundles.
The price of the SIM starter kit was €19.95 for the first one, and €10 for any additional SIMs you may require (and add to the same order). These kits already included one bundle – so you get up to 1GB of data right out of the box when you start using the SIM. SIM starter kits start shipping on March 30, and will take 2-7 business days to arrive anywhere in the world.
This service was imagined to remove all the hassle of buying local SIM cards if you travel a lot.