New ABTA research reveals more than 3.5 million British adults, who have been on a winter sports holiday, have never taken out travel insurance to cover themselves for activities such as skiing and snowboarding. ski insurance
With the winter sports season rapidly approaching, ABTA is encouraging holidaymakers to make sure they have the appropriate travel insurance policy in place before they go. The association is also highlighting the importance of getting fit for the season and warming up properly before taking to the slopes, to help reduce the likelihood of injury.
ABTA Members have reported more than 200 significant injuries amongst British holidaymakers in the past ski season, which include collisions and falls on the slopes – however, these figures represent just those cases reported by ABTA Members and the association believes the total number of incidents could be much higher. The injuries reported are also not exclusive to skiing, with a number of incidents resulting from other activities including: snowboarding, bum boarding and tobogganing.
While accidents on the slopes can happen to anyone at any time, the new research suggests those aged between 25-34 years have, on average, had more first-hand experiences of winter sports injuries than any other age group. One in eight (12%) 25-34 year olds, who have been on a winter sports holiday, have travelled with someone who has had a major injury from the slopes, such as a broken bone or concussion, requiring hospital treatment. A further 6% have had a major accident themselves.
Meanwhile, those aged 45-54 years are most likely to take out holiday cover, as more than half (51%) of the age group who have ever been on a winter sports trip say they always take out travel insurance, compared to just over a quarter (28%) of 18-24 year olds. ski insurance
Holidaymakers are encouraged to wear a helmet when taking part in winter sports activities and check their equipment fits properly to reduce the risk of injury. ABTA also urges them to check safety advice specific to the resort, including when and when not to go off-piste, as well as avalanche risk levels.
To help skiers and snowboarders prepare for their holiday, ABTA has teamed up with the Foreign and Commonwealth Office (FCO) and The Ski Club of Great Britain to provide some top tips, from pre-departure to après ski.
Nikki White, ABTA's Director of Destinations and Sustainability, said:
"Nearly a third of winter sports holidaymakers are heading out to the slopes without the appropriate travel insurance in place, putting themselves at risk of costly medical bills if they have an accident while abroad. 
 "It's really important that people take out an insurance policy that covers them for all the activities they plan to do on holiday, as well as getting themselves ski-fit beforehand, so they can focus on having an enjoyable and safe trip."
Julia Longbottom, Director of Consular Services at the FCO, said:
"We urge anyone heading to the slopes this winter to take the time to prepare ahead of your trip, so you can have a safe and enjoyable holiday. The #skisafe information on the travel advice pages of gov.uk provides a handy checklist. It is particularly important to check you have adequate insurance for the activities you plan, and that you declare any pre-existing medical conditions.  Should you need to be rescued from the slopes, hospitalised abroad, or flown home, you could face very expensive bills if you do not have the right insurance cover. The FCO cannot fund these costs for you. Check your cover and enjoy the peace of mind that you will get the support you need if anything goes wrong."
Ian Holt, Chief Executive of Ski Club of Great Britain, said:
"To get maximum enjoyment out of your time on the slopes, it is important to physically prepare yourself. Getting ski-fit is the best way to prevent against injury whilst enhancing your experience of the mountains. Being safe on snow, especially off-piste, is essential and that is why we are building upon our well-established mountain safety programme this winter. Our specially-designed insurance product caters for all forms of mountain experience, ensuring full cover for almost all eventualities, to suit skiers of all levels."
To help skiers and snowboarders prepare for their holiday, ABTA has teamed up with the Foreign and Commonwealth Office (FCO) and The Ski Club of Great Britain to provide the top tips below, from pre-departure to après ski.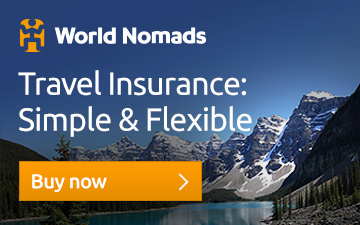 Top tips for having a safe holiday in the snow

ski insurance
Make sure your insurance covers the activities you want to do. Many policies will not cover damage to rental equipment or skiing off-piste without a guide, or helicopter repatriation from a mountain.
A European Health Insurance Card (EHIC) won't cover all your medical costs, private treatment or return to the UK, so you will need to take out travel insurance to ensure you are fully covered. If you have an accident, or become ill, your EHIC will allow you to receive state-provided medical healthcare at the same rate as a citizen of that country. Apply for your free EHIC now at: www.nhs.uk/ehic. In the event of a no-deal Brexit, UK registered EHICs will no longer be valid.
Get fit so you can enjoy your holiday. If you're not physically prepared you're more likely to injure yourself.
Choose the right route/pistes. It is important to be aware of how pistes are classified to indicate their difficulty. Know your limits and don't attempt slopes beyond your level of ability.
Remember, many insurance policies require you to wear a helmet on the slopes regardless of the local legal requirements and some have altitude restrictions. Visit www.skiclub.co.uk for more information, advice and tips.
Don't head off-piste without being fully prepared. For example, you should make sure you take, and are able to use competently, the appropriate equipment – an avalanche transceiver, a probe pole and a shovel.
Be avalanche aware. Snow reports, weather forecasts and avalanche risk levels are available in resort at the lift stations and at www.skiclub.co.uk.
The sun is much stronger at altitude, so appropriate strength sun cream should be worn, along with ski goggles or sunglasses, which offer adequate UV protection.
Know your limits. Alcohol affects your resistance and awareness of the cold, and also impairs your judgement, co-ordination and reaction time. Drinking alcohol at altitude could affect you more quickly and your insurance cover may not be valid if you injure yourself or others whilst intoxicated.