The Garmin Bounce is a smartwatch for kids that track steps, activity, chores, and more. But a subscription, also makes it possible for kids to communicate with approved contacts. This includes making and receiving phone-free text and voice messages, as well as allowing parents and kids to leverage safety and tracking features. best smartwatch for kids
The LTE connectivity, enabled through the embedded SIM, is provided directly by Garmin. This means you don't require a specific plan from a phone provider. However, that means you can't add a plan for this watch to an existing bill. You need to sign up directly through Garmin and pay separately for this plan, aside from your own wireless plans.
The subscription plan for the Garmin Bounce is $10 a month or $100 per year and you can select the preferred option once you have purchased the watch and set it up through the Garmin Jr. app. Once ready to go, kids can make and receive text messages, record voice messages (and receive recorded voice messages) and send messages from one Bounce smartwatch to another – ideal for siblings.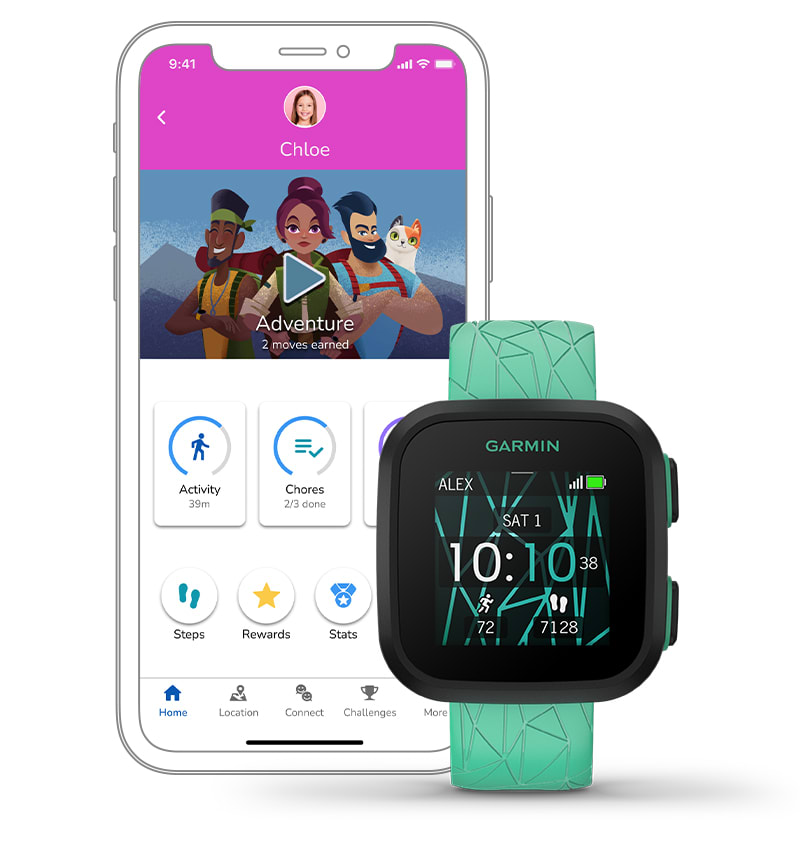 LTE CONNECTIVITY
Delay that first smartphone purchase with LTE connectivity on your kiddo's wrist, which lets you easily communicate with and locate your child. No need to switch phone providers. Your Bounce smartwatch subscription is managed by Garmin.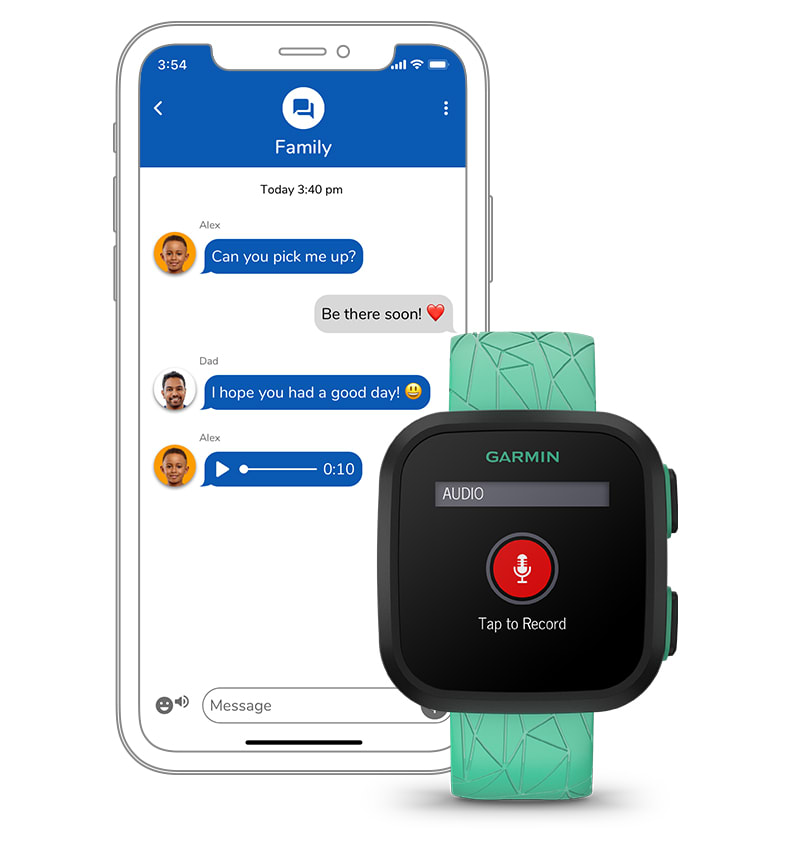 TWO-WAY VOICE MESSAGING
Use the Garmin Jr. app to send voice messages to your child's Bounce and receive voice messages in response.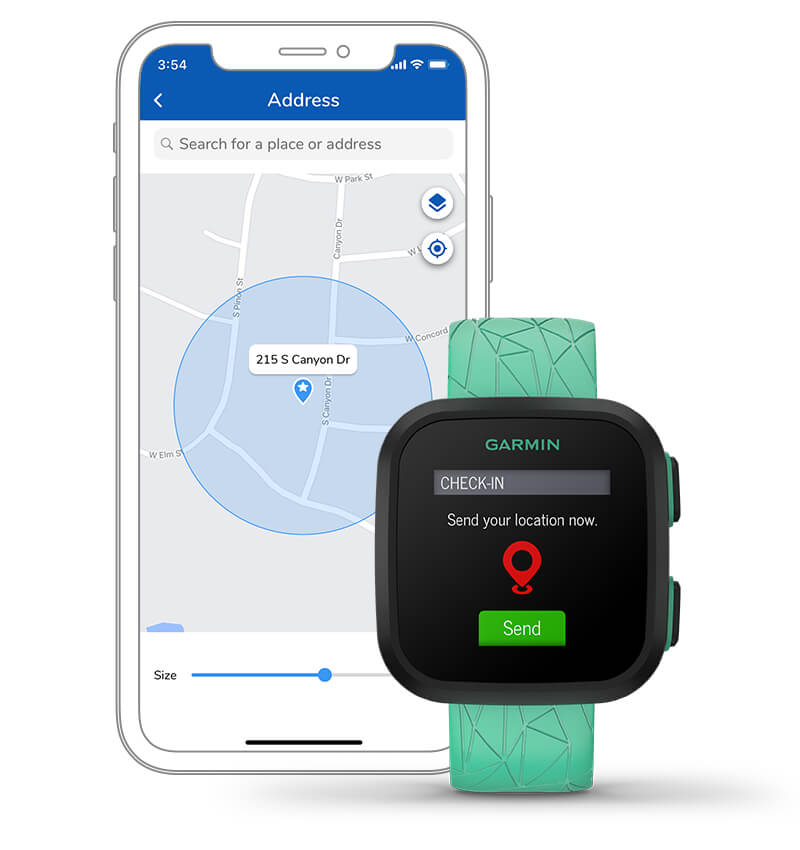 REAL-TIME LOCATION TRACKING
See your child's whereabouts through the Garmin Jr. app, and receive notifications when they enter or leave a parent-defined area.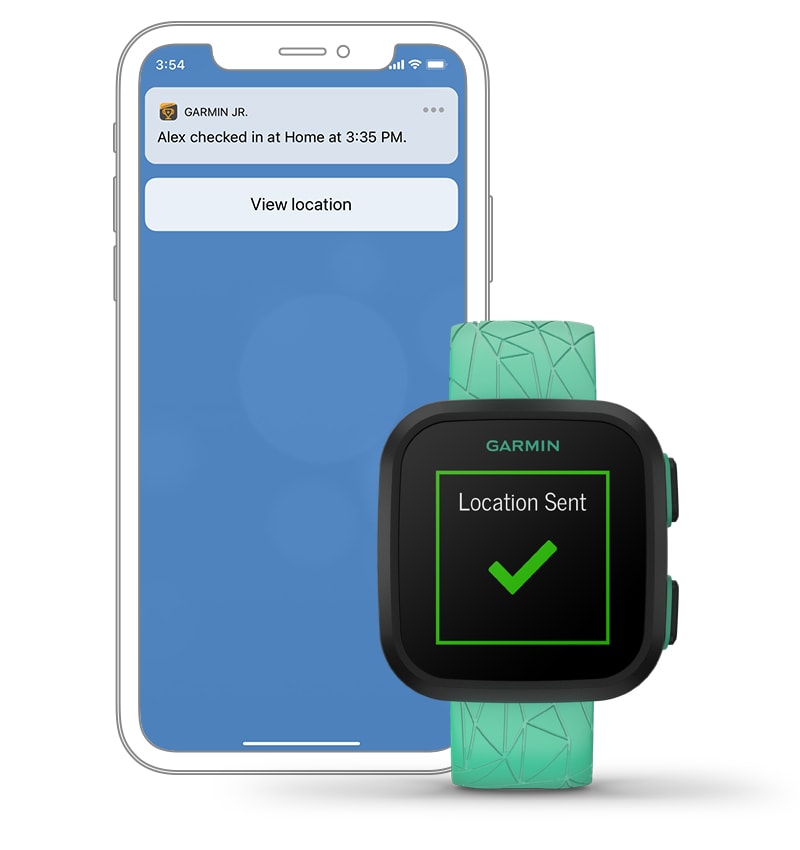 CHECK-IN REMINDERS
Your child can "check in" at their location, which sends a notification to the Garmin Jr. app. You can also send a notification to them, reminding them when it's time to check in.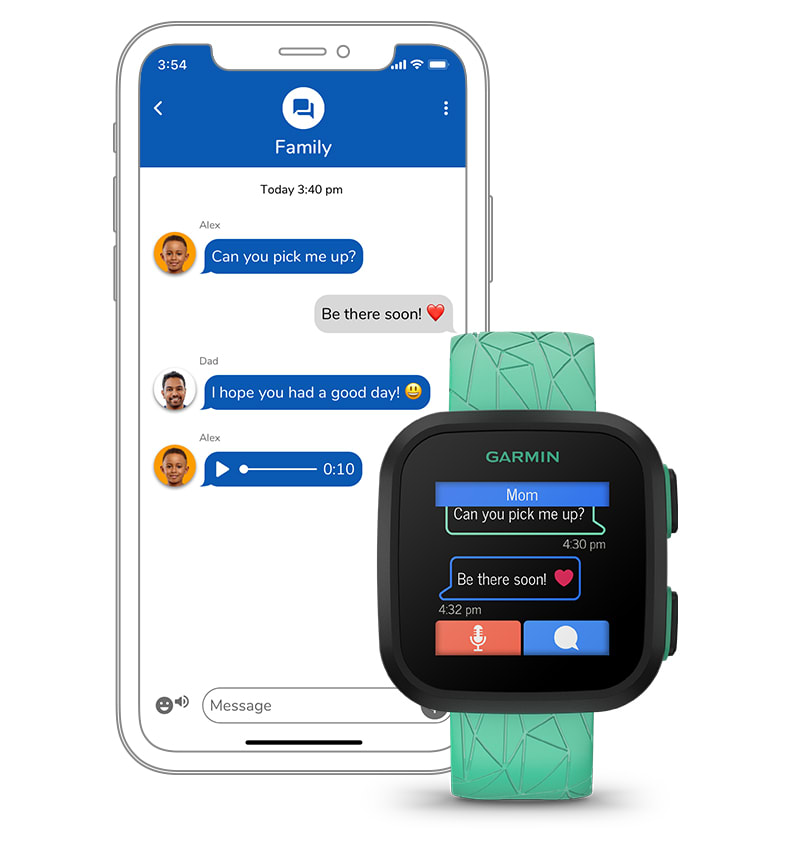 TEXT MESSAGING
With an active subscription, you can use the Garmin Jr. app to send text messages to your child's Bounce. Kids can respond with customizable preset messages, emojis or sound emojis to parent-approved contacts and in family group messages.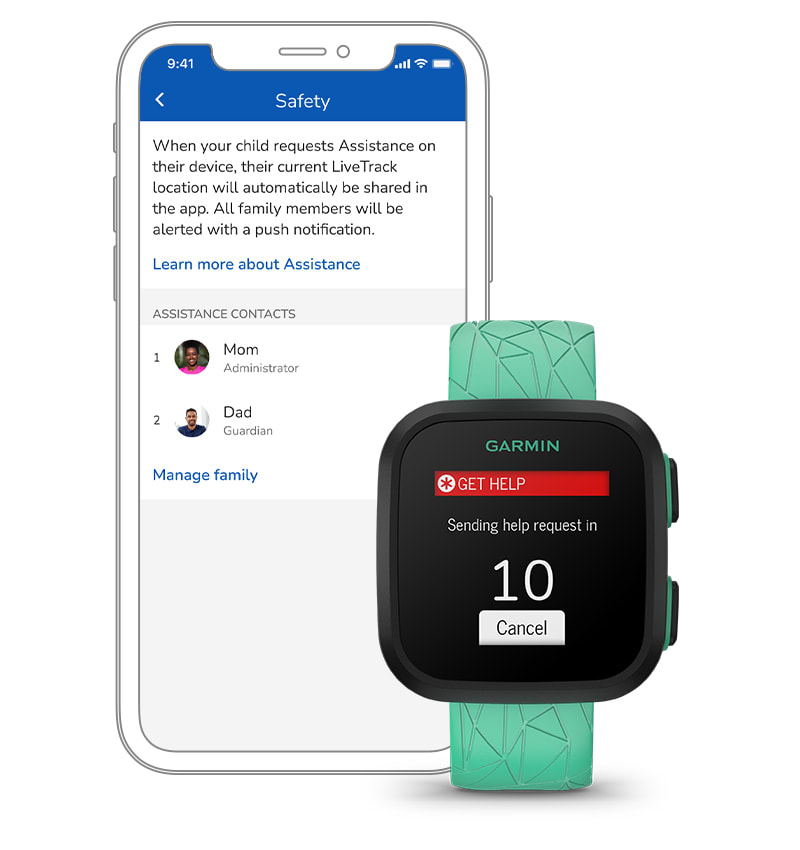 ASSISTANCE
If your child needs help, rest assured that family contacts will be sent a message with a LiveTrack link to your child's live location if the Assistance feature is activated
There's also a LiveTrack feature so parents and other caregivers can track the child's location. Parents can also set up entry and exit boundaries so they know if a child has moved outside of an approved area, like the schoolyard, a friend's house, or your street.
There's also an Assistance feature whereby, if the child needs help, they can have a message sent to the emergency contacts with their live location. If assistance is requested when the watch is not in a coverage area, Garmin's LiveTrack feature will send it as soon as the device acquires a location and connection.
Note that Garmin's service has limited LTE coverage so it's important to check the coverage map(opens in new tab) before purchasing the watch and plan to make sure it includes your area and the areas you and your child most frequently visit. Keep in mind as well that you might have trouble getting a signal in certain buildings and specific rural areas. Android Central's Nicholas Sutrich did find that the signal can be weak indoors.
Since the SIM is embedded into the Garmin Bounce watch, it cannot be removed or changed. You would not be able to swap it out for your own SIM from a different carrier.
If you prefer to give your child a connected smartwatch with more expansive and reliable coverage, your best bet would be to opt for an entry-level version of one of the best smartwatches with LTE.
Then, add a plan with your existing wireless carrier. Some alternative options include the Samsung Galaxy Watch 5 and Apple Watch SE. These and most other LTE smartwatches, however, are more expensive than the Garmin Bounce and are not specifically designed for kids.