Netherlands Telecom Market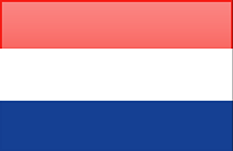 Netherlands Telecom Market is a Connected Player in Western Europe with 5 operators and 18.5 million mobile connections.
Regulatory: OPTA
NETHERLANDS MOBILE OPERATORS AND THEIR MARKET SHARE:
KPN                         30-35%
Vodafone                20-25%
T-Mobile                 15-20%
NETHERLANDS OPERATORS IN FIXED TELEPHONY:
Versatel (Tele2)
Scarlet (Belgacom)
Telfort (KPN)
Essent Kabelcom (Essent)
UPC Netherlands
NetGuard
KPN
---

Get your ALERT for only 20€
You will get every price change or relevant info about chosen operator in active month(s). Find out more.
---
Mobile Virtual Network Operators
Ortel Mobile (KPN) (via KPN)
Tele2
Aldi Talk (Aldi) (via KPN)
Teleena (MVNE meaning MVNO enabler)
Simyo (KPN) (via KPN)
The Dutch telecom market has one of the most advanced broadband sectors in the world, with effective cross-platform competition between DSL and HFC networks further stimulated by numerous fibre deployments. There is also strong competition in the mobile sector.