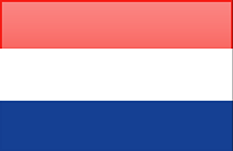 Netherlands is a Connected Player market in Western Europe with 5 operators and 18.5 million mobile connections.
Regulatory: OPTA
NETHERLANDS MOBILE OPERATORS AND THEIR MARKET SHARE:
KPN                         30-35%
Vodafone                20-25%
T-Mobile                 15-20%
Versatel (Tele2)
Scarlet (Belgacom)
Telfort (KPN)
Essent Kabelcom (Essent)
UPC Netherlands
NetGuard
KPN
---

Get your ALERT for only 20€
You will get every price change or relevant info about chosen operator in active month(s). Find out more.
---
Mobile Virtual Network Operators
Ortel Mobile (KPN) (via KPN)
Tele2
Aldi Talk (Aldi) (via KPN)
Teleena (MVNE meaning MVNO enabler)
Simyo (KPN) (via KPN)