American Airlines has added a passport-scanning feature to its mobile app, with which passengers can scan relevant information and go to their gate without having passports checked by customer service agents. american airlines app
The feature scans the Near Field Communication chip embedded in passports to verify basic information entered by travelers into the app. Passengers still will need to show passports when boarding. American said it is the first carrier to incorporate the chip-scanning capability.
"We are continuously adding features to our app to make travel easier and worry-free for our customers," Maya Leiberman, American's chief information officer, said in a statement on Wednesday. "Mobile passport scanning removes a time-consuming step, providing our customers with a smoother check-in experience for international flights."
The service works with iOS and Android devices, according to the press release.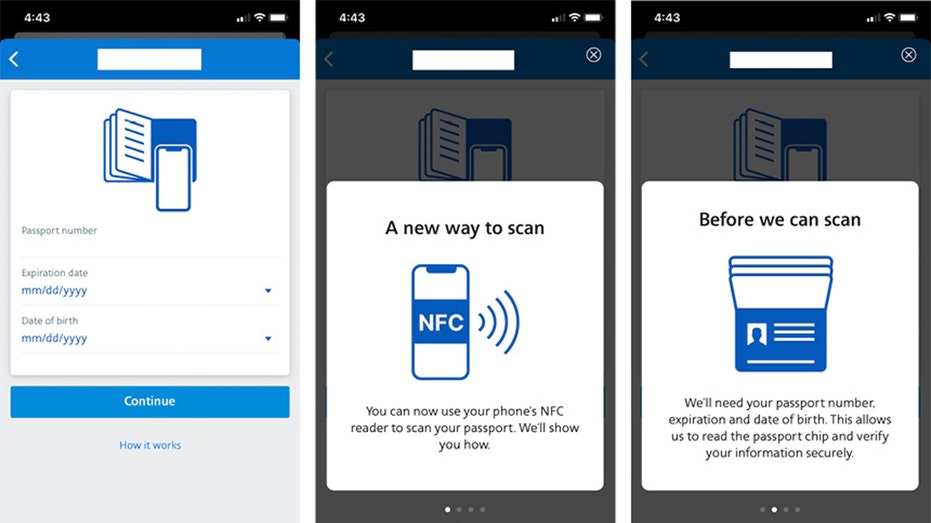 The updated app provides on-screen instructions to help customers complete the scan correctly.
According to Andrea Koos, a spokeswoman for the airline, only a small percentage of app users will see the new feature Wednesday, but it will roll out to all users in the coming days.
Koos also said that there are a few limitations on the feature right now. Currently, it will only work for single-traveler itineraries, but the functionality will be expanded to work for multi-passenger ones in a future update.
While passengers carrying a passport from any country may use the feature, Koos said some countries may not embed NFC chips into their documents. Others embed them in locations other than where the U.S. does (behind the back cover of the document). So, she said, users with other kinds of passports may need to experiment with different scanning locations for the best performance, or may not be able to use the feature if their booklet doesn't have the right technology.
American's last major app update, which came out earlier this fall, introduced push notifications for boarding.
[tp_popular_routes_widget destination=NYC responsive=true subid="" powered_by="true"]
[tp_popular_routes_widget destination=SAN responsive=true subid="" powered_by="true"]
[tp_popular_routes_widget destination=BOS responsive=true subid="" powered_by="true"]