Worldwide information technology spending is pegged at over $4.5 trillion worldwide for 2018. Things like IOT, cloud computing, privacy, online security etc are the IT services being served to clients by the best software companies in the world. Top 10 IT Companies 2018
The list of top IT companies include Microsoft, IBM, Oracle followed by Accenture, HPE, SAP & other big IT brands. Majority of the IT services happen in US and Asia, which contribute to one-third of the overall global business worldwide.
Top 10 IT Companies 2018 with Ranking Parameter (Revenue):
Top 10 IT Companies
10. Infosys
Infosys is an Indian MNC that provides IT solution to its client through business process consulting, software development and business process outsourcing services.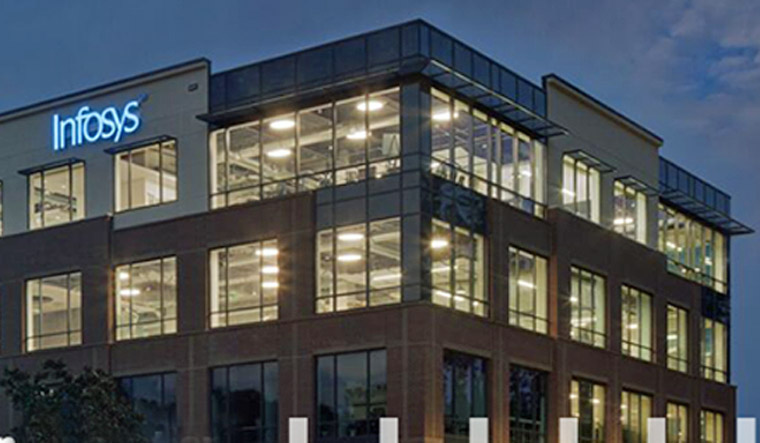 Image: company website
Infosys had around 200000 employees by the end of March 2017 & its headquarter is located in Bengaluru, Karnataka, India. The company is also known for its high gender diversity as it has around 36% of women workforce all across the world.
Infosys is the second largest Indian IT company by 2017 revenues and is ranked under top 10 IT company of the world in terms of revenue. On June 2017, its market capitalisation was around $34 billion. During financial year 2017, Infosys had a 4% hiring rate and received around 1,290,000 applications from prospective employees who were interested in building their career with Infosys. Its workforce consists of employees from more than 100 different nations.
Out of its total workforce, more than 75% are software professionals, 15-20% are working in its Business process mapping arm and remaining are engaged for technical support and sales projects.  It was the India's first IT company which was able to cross annual revenue of US$100 million in the year 2000, US$1 billion in 2004 and US$10.21 billion in 2017.
Revenue: US $10.21 Billion
Profit: 21.9% of its revenue
9. Cognizant Top
10 IT Companies 2018
Cognizant is one of the leading IT services companies which is helping clients' to transform their existing business, operating and technology models with the rapidly changing digital technology.
Image: flickr.com/photos/cognizant-worldwide/
Cognizant is consistently able to maintain its ranking among the most admired and fastest growing companies in the world. Cognizant unique industry based consulting approach actually helping client to build more innovative and efficient businesses. It has its headquarter located in U.S. Cognizant is also the member of the Nasdaq and it is ranked 205 on the Fortune 500 ranking. The revenue of Cognizant is consistently growing and it has increased from $7.7 Billion to $13.5 billion currently. It has an employee strength of around 260,000 workforce by 2016. Cognizant is investing aggressively in digital services to enhance value for stakeholders or shareholders through high return of capital. Cognizant is helping banks revolutionize lending by assessing risk using predictive analytics by analysing customer's financial history. Using advanced analytics tools, they analyse rich borrower data which helps banks to better predict a customer's creditworthiness and take various informed decisions to lend money to those who have lower credit risk.
Revenue: $ 14.81 Billion
Profit: 10.2% of its Revenue
8. Capgemini
Capgemini is one of the leading IT companies in the world having a strong global presence.
Image: flickr.com/photos/claudiolobos/
The French company Capgemini, based out of Paris, has its global operations spread across more than 40 countries. The brand is a leader in IT services providing consulting, professional services, outsourcing etc, which is driven by more than 190000+ employee globally. Over the last few year, Capgemini is consolidated its position as a leading IT company by acquiring several other players in the industry. To name a few, the company has acquired iGate, Fahrenheit 212, LiquidHub-US etc in the last couple to years. All these acquisitions have helped the company have more business in IT, technology and strategy domains. Green IT is another business initiative of Capgemini which has put the company in the elite company of the top IT companies in the world. The company was formed in 1967 by Serge Kampf and has since then become one of the pioneers in the industry. In India, itself the company has over 100000 employees.
Revenue: $ 15.73 Billion
Profit: 6.4% of its Revenue
7. Tata Consultancy Services (TCS)
Top 10 IT Companies 2018
Tata Consultancy Services (TCS) has been ranked as no. 1 Indian Multinational IT firm which generate its revenue from various domains.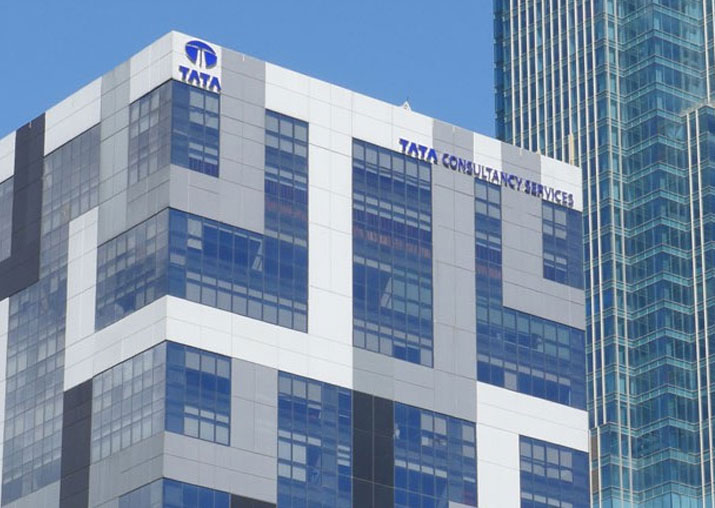 Image: company website
TCS has many functional domains like consulting, software development, infrastructure support and business process outsourcing and its headquarter is located in Mumbai, India. It comes under the world's top 10 largest IT services provider by revenue. As of 2017, it has also been ranked 10th in the Fortune India 500 list. It has various clients of different sectors like Banking and Financials, Consumer Goods and Distribution, Communication, Media & Technology, Energy- Resources and Utilities, Insurance, manufacturing, Life Sciences & Healthcare, Retail, Public services etc. It has surpassed Reliance industries by achieving Rs. 6.19 trillion market capitalization and has become the most valued firm of India. TCS is expanding its technology portfolio and is working on latest technologies like Artificial Intelligence, Machine learning, Internet othings, Cloud Computing and Cyber Security.
Revenue: $17.57 Billion
Profit: 22.3 % of its revenue
READ MORE: Top 10 Telecom Companies 2018
6. SAP
SAP has been able to successfully build its image as world leader in enterprise applications in terms of software and software related services.
Image: flickr.com/photos
It has an employee strength of more than 88,000 employees in more than 130+ countries and based on market capitalization, SAP is world's third largest software manufacturer. SAP has more than 380,000 customers in over 170+ countries. SAP has strong history of technology innovation and it has always focussed on innovating new technology due to which it has developed 100+ innovation and development centre across the world. SAP is leveraging technologies like machine learning, Internet of things, blockchain, cloud and SAP HANA to solve various business problems across all industries and regions.
SAP HANA allows companies to integrate processes end to end and help them in enhance their business models in the way they actually want to create enormous amounts of value for its customers. For supply chain and logistics management, SAP was the first company to build ERP solutions and it always focussed on extending the business processes beyond the customer expectations. Through business collaboration and networking they are able to achieve massive scale and high market share. The company is thinking of migrating their 90% of SAP customers to their new platform by 2025.
Revenue: $28.86 Billion
Profit: 28.9% of its Revenue
5. Hewlett Packard Enterprise
Hewlett Packard Enterprise is one of the leading technology firm that enable its customers to remain robust and upfront to changing environment.
Image: pixabay
HP is an American multinational company headquartered in California and has its research arm known as HP Labs. It was founded in 1966 aims to deliver new technologies and to create opportunities which helps HP to maintain its market share in the current dynamic scenario. HP has a most comprehensive product portfolio and provide its customers cloud solutions, data centre, workplace applications. They develop technology and services which help its customers to be more IT proficient, more productive and secure across the globe. It is specialized in developing and designing software, data storage, cloud computing.
There are several product lines and services which forms the major part of their total revenue such as personal and official computing or printing devices, networking devices like large servers, storage devices, software and it also has several range of hardware products like printers etc. HP spends large amount of its earning in marketing its products to several enterprises, households, supply chain retailers, software partners, major technology vendors, SME's through offline or via online medium. HP Software also provides software solutions like SAAS software as a service, cloud computing services, including education, consulting, support etc. HPE is on 5th Rank in Top IT companies in the world 2018.
Revenue: $12.8 billion
Profit: 1.38% of its revenue
4.  Accenture
Top 10 IT Companies 2018
Accenture has been listed in fortune global 500 companies and is one of the largest IT companies.
Image: flickr.com/photos/passion_in_action/
It is a global management consultancy firm which provides professional services like strategy, consulting, technology and operations services. Accenture started as the business and tech consulting firm of accounting firm which was named as Arthur Andersen. In the year 1989, it separated and Andersen consulting adopted its current name Accenture which means accent of the future. The company has a head count of more than 400,000 employees worldwide. Accenture has various business units and all business units have unique contribution in Accenture's overall revenue generation. Accenture consulting provides mobility services and digital marketing analytics. Accenture technology focusses on research and development, technology solution implementation, technology labs for emerging technologies. Accenture strategy provides technology strategy services, business
Revenue: $34.90 Billion
Profit: 13.3% of its revenue
3. Oracle
Oracle corporation headquarter is located in Redwood Shores California and it is one of the renowned American MNC.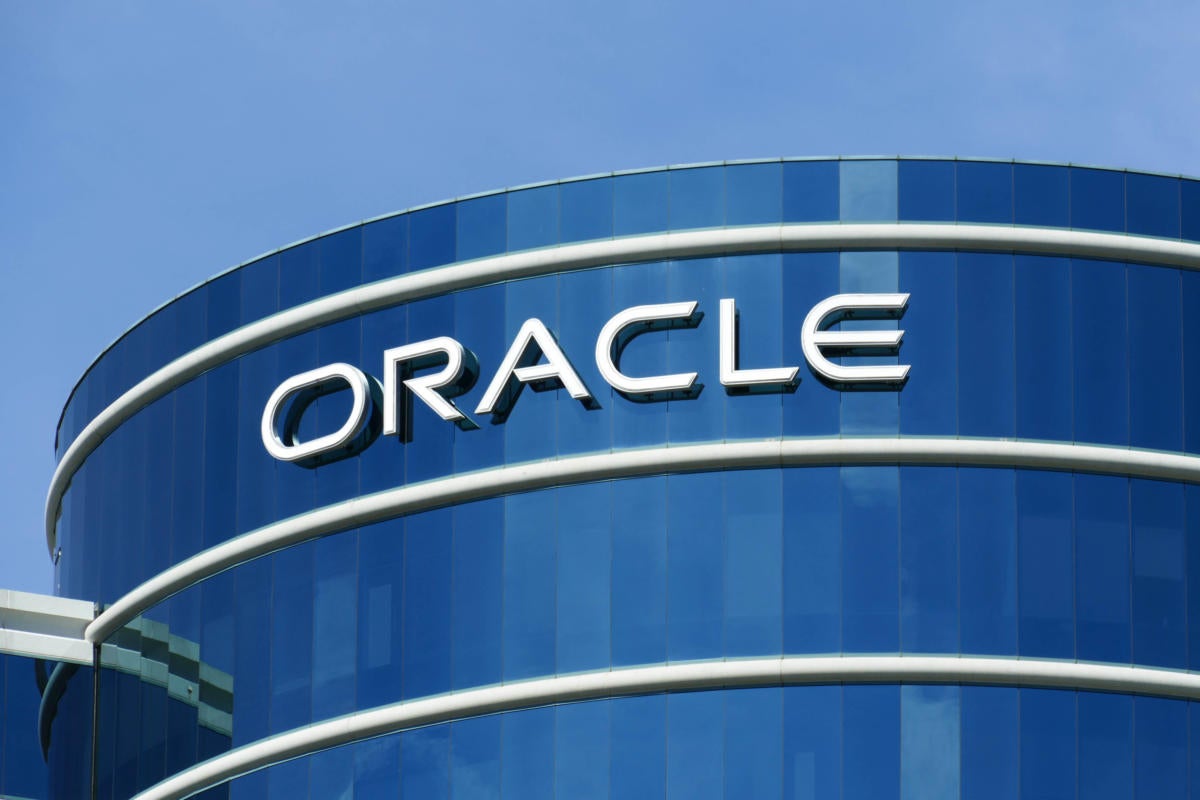 Image: pixabay
Oracle has second highest revenue in software industry after Microsoft with an employee base of around 1,35,000. The company is widely known for its ERP solutions, database development and management, supply chain management software and Customer relationship management software. Oracle has a wide customer base having more than 400,000 customers across the globe and has their presence across wide variety of industries in more than 150 countries. Oracle is known for its user friendly applications and always try to eliminate the complexities from the applications they build like applications ranging from data centre operations to cloud applications which can be road block for business innovation, speed, flexibility, manageability, reliability, security and engineering.
It enable its customers by providing smart solutions which add value to their business as well as their users and customers. Oracle has more than 16,000 patents worldwide. The company is focussing majorly on building intelligent cloud applications, integrated cloud platform, open source platform for developers, ERP solutions and analytical tools which use machine learning algorithms to generate results. Oracle is also developing its capabilities in AI, machine learning, IOT, blockchain, human interface technologies all of which aimed to enhance customer capabilities so that they can develop their own innovative products and services.
Revenue: $37.73 Billion
Profit: 24.8% of its revenue
2. IBM
International Business Machine (IBM) is an American MNC and is operational in more than 150 countries.
Image: pixabay
The company was established originally as computing recording company but was later renamed as IBM (International Business Machines) in 1924. IBM headquarter is present in Armonk, New York, and it has a diverse portfolio of software products and services which they are further expanding to cater the current growing needs of existing and new users. Major areas from where it earns its revenue are cloud computing, cognitive computing, data analytics and Internet of things, IT infrastructure and security. IBM's revenue is growing at a double digit rate. During 2017 they successfully strengthened their position as a leading enterprise for providing cloud services and block chain leader for the business.
IBM has the highest workforce and company is known for its employee friendly schemes like the company was among the first corporations to provide group life insurance. IBM is one of the world's largest employer with nearly around 380,000 employees. Looking ahead, IBM is positioning uniquely to help clients and users to use AI and data analytics to build smarter businesses. Over the past years IBM invested aggressively in technology and its people but senior leadership also considering IBM to position in key high value segments of the IT industry like AI, blockchain, cloud computing and information security. IBM is on 2nd Rank in Top IT companies in the world 2018.
Revenue: $ 79.14 billion
Profit: 45.8% of its Revenue
1. Microsoft Corporation
Top 10 IT Companies
Microsoft Corporation is headquartered in Redmond, Washington, and is one of the largest companies in the world.
Image: pixabay
The products like Microsoft Windows, Microsoft Office, and Internet Explorer etc is being used by almost by almost every professional in the world. Microsoft was founded by Bill Gates and Paul Allen on 4, April, 1975, and it has expanded its market share by diversifying its services from operating system market to other various software products. It also took advantage of inorganic growth i.e. improve its revenue by acquiring no. of companies. Lastly Microsoft has acquired Linkedin which is considered to be largest acquisition for 26.2 billion dollars in 2016 and also it has acquired skype technologies for 8.5 billion dollars in the year 2011. There is a new paradigm shift in technology with the rapidly evolving environment and Microsoft is trying to lead this new era as a front runner. Looking forward Microsoft is focussing on new innovative technologies like Machine Learning, AI and cloud computing to drive new growth that can help them building their own digital capability and provide robust solutions for various users.
There is a huge surge in the growth rate of gaming industry and Microsoft is investing huge amount in $100 billion Gaming industry. They have around half million live member network of XBOX users. They want Microsoft to be the company of gamers to play the games they want, on the device they want and with the people they want. Microsoft Corporation strategically prioritizing their investments to capture the expanding markets opportunities.
They are expanding their existing datacentres and they are bringing Azure to various regions globally more than any other cloud services provider and with the best compliance coverage in the IT industry.
Revenue: $53 billion
Profit: 31% of its revenue
Ranking Methodology for Top 10 IT Companies: Top 10 IT Companies 2018
1. The top 15 IT companies in the world are considered
2. Parameters like revenues and profit margins are taken
3. Based on the revenues, the final ranking is created.