Tourism is an integral part of the New York economy and continues to be a key driver of business sales, employment, and tax revenue. City tourism industry leaders say they have an optimistic outlook for the new year. nyc tourism 2023
Visitor spending increased by 53% in 2021, a bounce back after the significant decline in 2020. Spending grew across all sectors, driven by strong room demand and increases in prices of key commodities, especially in lodging and transportation. Indeed, average room rates at hotels in the state increased by 30%, with room demand increasing by 40%. Strong growth was seen in lodging, by far the hardest-hit category during the pandemic. Lodging spending increased by nearly 70% after a fall of 60% in 2020. Despite the strong rebound, lodging spending remains at 77% of 2019 levels.
Recreational spending grew 52% in 2021, bringing it back to 69% of pre-pandemic levels.
Visitor spending was led by growth in the domestic and North American markets, while overseas inbound arrivals and spending remained depressed in 2021 as restrictions were in place for much of the year.
According to NYC & Company, the city's official destination marketing organization and visitors bureau, more than 56 million travelers visited New York City last year. The organization says that is more than a 71% increase since 2021 when the pandemic gutted the travel industry.
More than 62 million visitors are expected to visit NY in 2023
nyc tourism 2023
International visitors to NYC more than tripled in 2022 against 2021, giving the city the third highest increase globally (international travel is expected to grow worldwide by 40% in 2023). As Mayor Adams put it in a recent roundup of the city's tourism prospects, "New York City is not coming back—we are back."  How about you?
If you want a complete tour of New York, check out:
New York Uncovered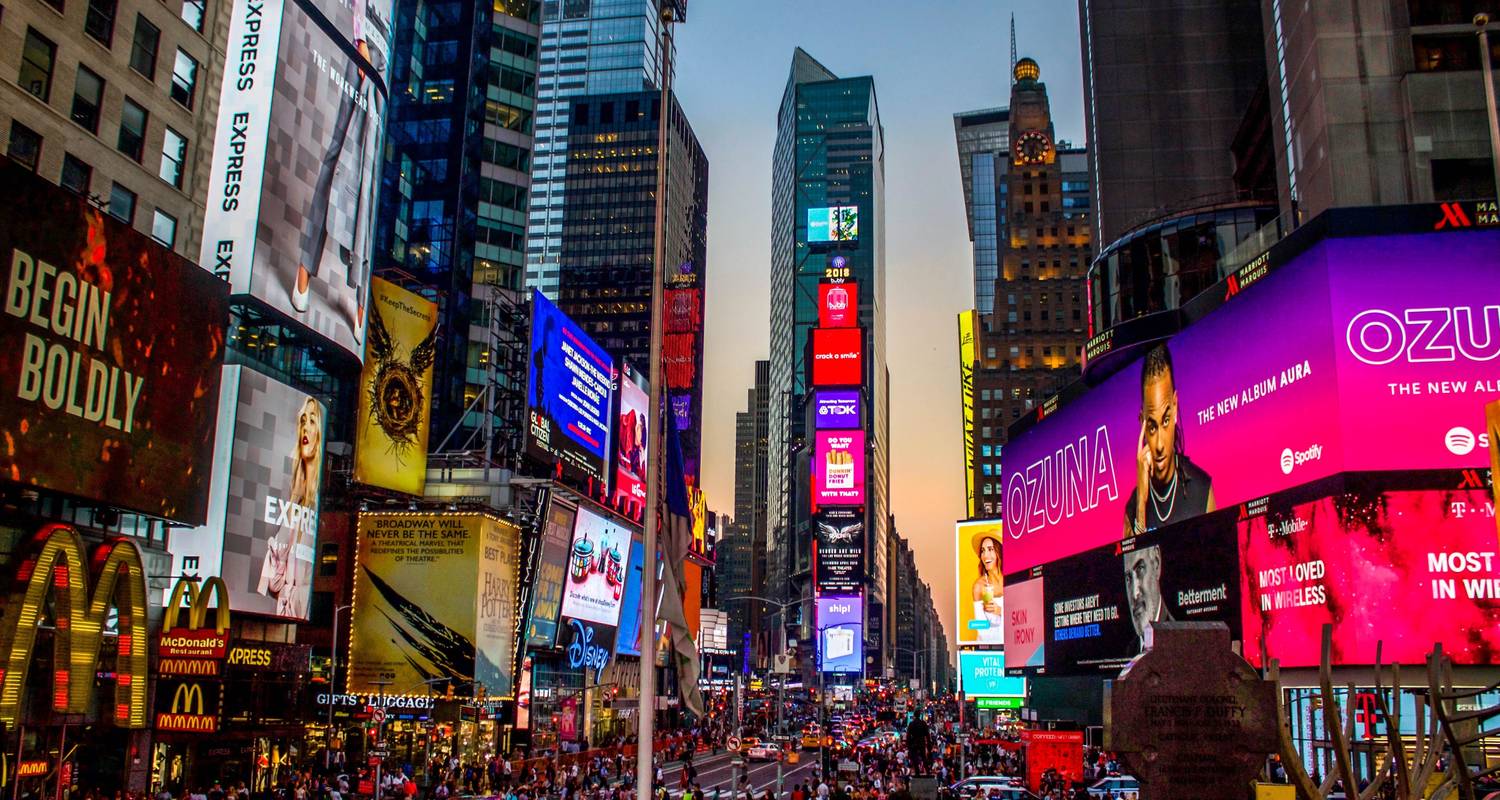 4 days
This one is all about taking a big bite out of the Big Apple. Manhattan? Brooklyn? Bike tours of Central Park? Check. Toasts at the top of the Empire State Building? Check. Boutique hotel located right in Times Square? We've got you covered, guys. You can see why they call it the city that never sleeps, when there's so much to see and do.
New York City Explorer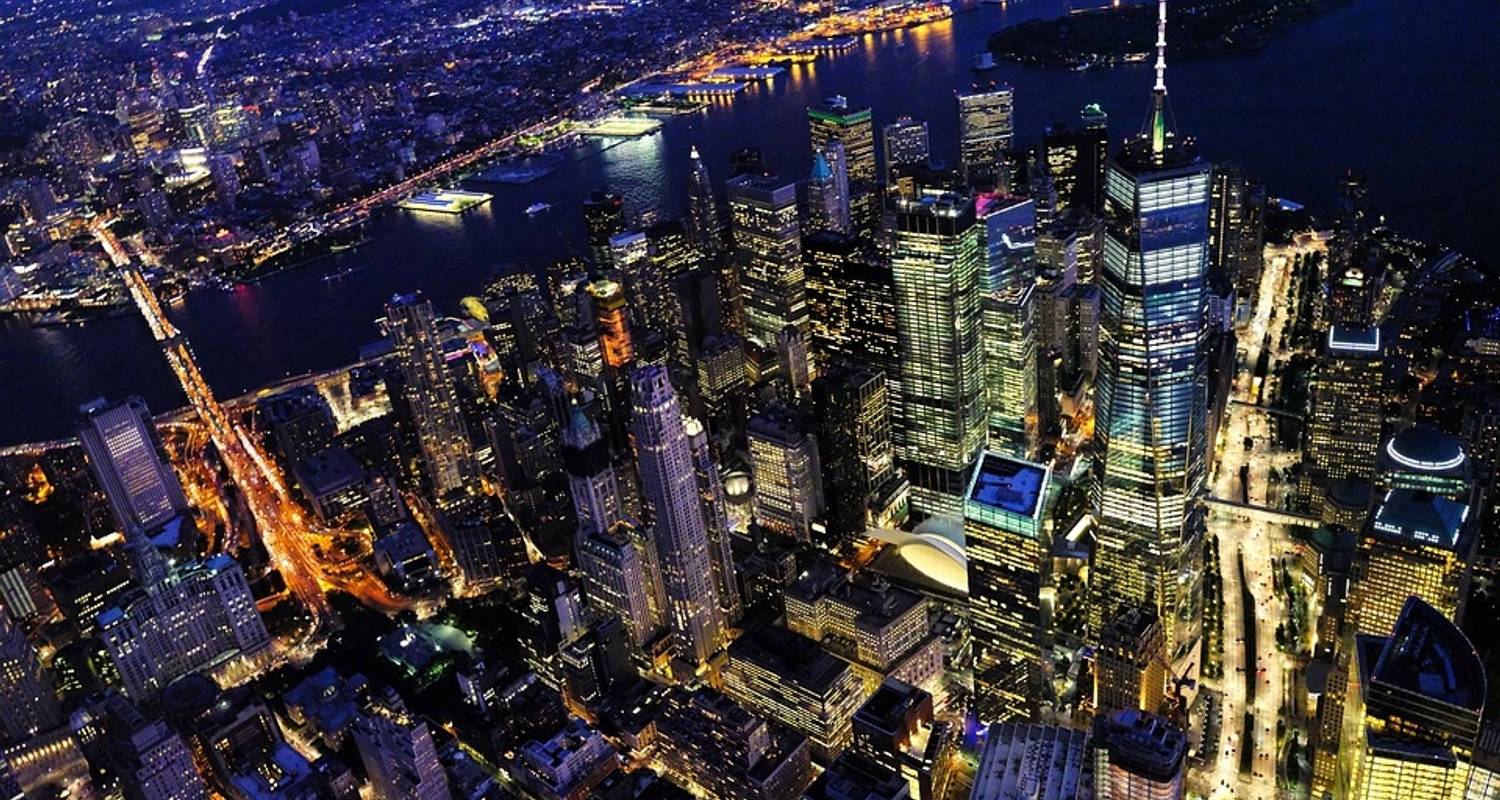 5 days
Take a bite of the Big Apple learning how immigrants' dreams built an iconic city. This New York sightseeing tour is your ticket to the city from exploring the 'Met' and Central Park with locals, Rockefeller Center, and Times Square. Guests will have a New York frame of mind as they explore the city as the locals do.
New York City Break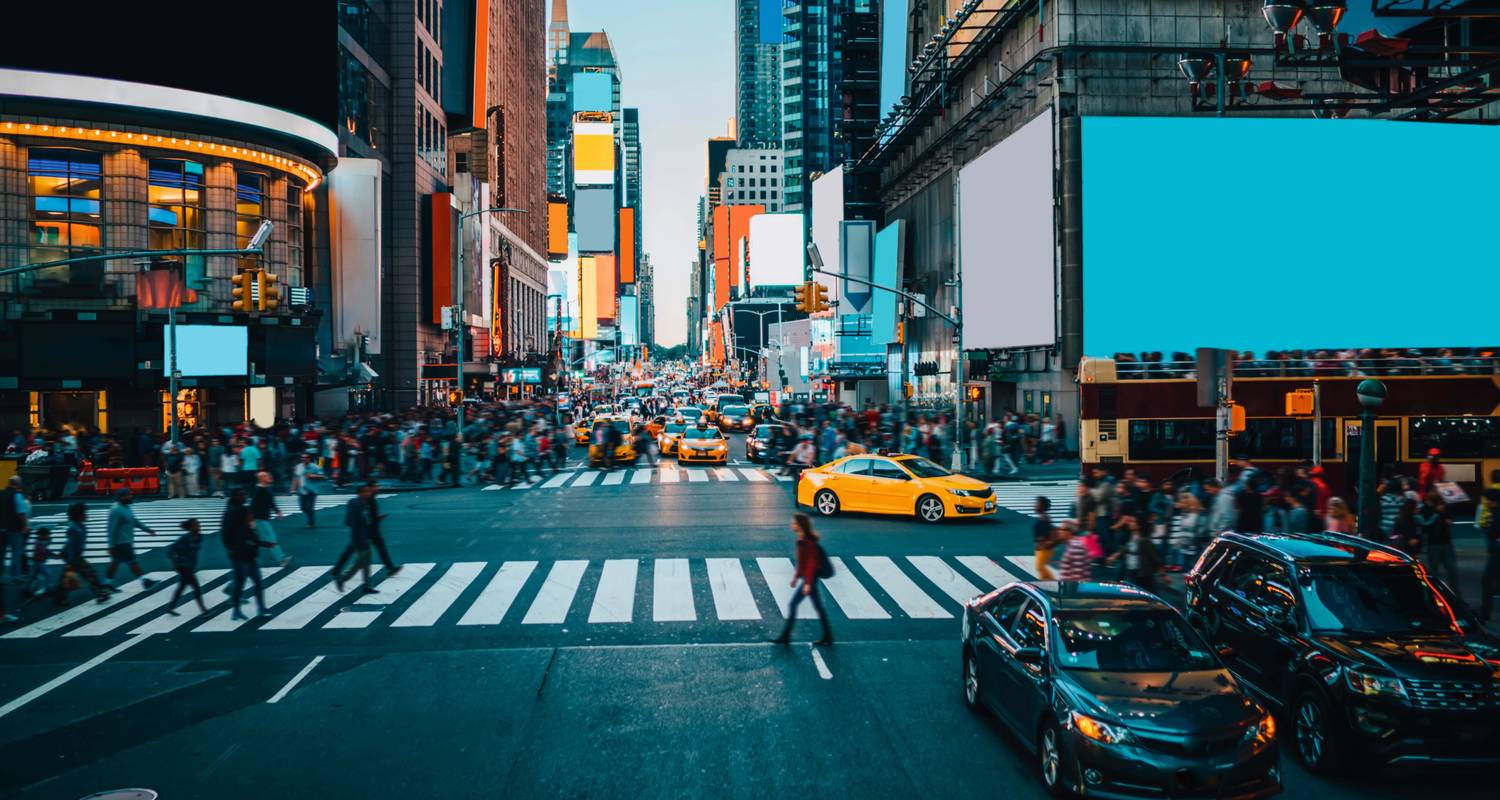 6 days
Experience the unique metropolis of New York City in a small group and let yourself be inspired by its cultural, architectural and culinary diversity. On your 6-day trip you will get a comprehensive impression of the city of superlatives, which has something in store for everyone.