China has become Starbucks' fastest growing market. Their sales there went up by 8% since last year the same quarter, noted by CNN. Starbucks has become like a sort of status symbol amongst the middle class in China, used to demonstrate sophistication and luxury.
The giant cafe represents the big bet it has placed on a country that until only recently much preferred tea. Starbucks has opened more than 3,000 stores in the country and plans to have 5,000 in four years.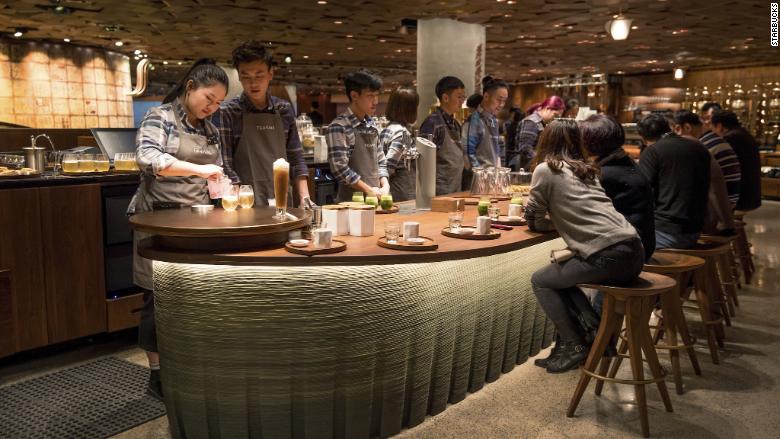 The Shanghai location is the world's largest Starbucks. It includes three coffee bars, one of which clocks in at 88 feet long — the chain's longest to date. The coffee bars will serve brews made from beans grown in China's Pu'er in Yunnan Province, USA Today reported. A two-story, 40-ton copper cask towers over the store, refilling the coffee bars' various silos. As a nod to the local beverage of choice, it also includes a tea bar made from 3-D printed materials, and an in-house bakery employing more than 30 Chinese bakers and chefs, the company stated.
"This is a show store," John Gordon, a restaurant analyst at Pacific Management Consulting, told CNN. "The point is to be in a highly, highly visible, touristy [area] where there's foot traffic, offices and urban housing in order to promote the brand."
In a sign of the times, Starbucks partnered with Chinese tech giant Alibaba to aggressively promote the Shanghai store opening online.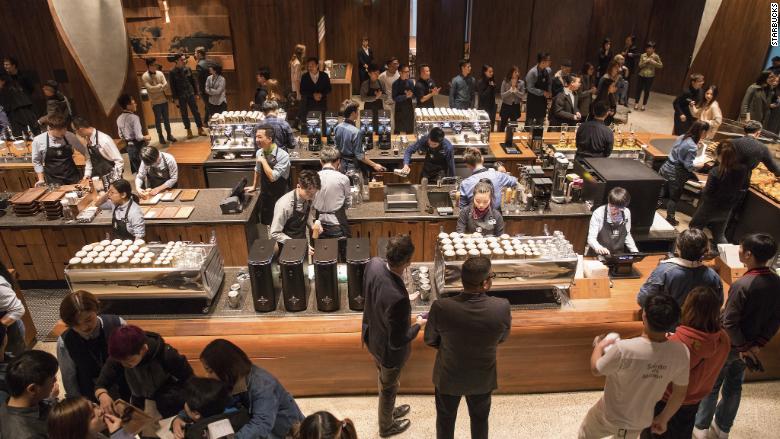 Customers can book coffee tasting experiences on Alibaba's e-commerce site and also buy special Starbucks Reserve coffee and related products tied to the store's launch.
The store's boasting rights as the world's largest won't last long, though. The company plans to open a 43,000-square-foot location on Chicago's Michigan Avenue in 2019, the Chicago Tribune reported.