The United States, one of the biggest and most diverse countries in the world, is home to an incredible variety of tourist attractions, from the skyscrapers of New York and Chicago to the natural wonders of Yellowstone and Alaska to the warm beaches of California, Florida, and Hawaii. It is exciting to see all of these well-known places, but before you start arranging your trip, here are 12 things you should understand about traveling to the US that will help you organize your ideal getaway. Below you can find more details about visa requirements, the best SIM cards for the USA, tip culture and many more useful things about visiting the USA.
As the third-largest country in the world, with an area of 9.83 million square kilometers (including territories), the US has a wide variety of landscapes and a rich, diverse culture that almost feels like each of the 50 states is practically a country by itself. In fact, when compared, many states are bigger than some European countries. Two North-South features split the country into three distinct areas.
Top Nationalities of Foreign Travelers to the U.S.
The U.S. Travel and Tourism Office tracks the nationalities of foreigners who visit the United States. Here are the figures from 2019, the last year for which the office released comprehensive figures.
Residence of

travelers

to the U.S.

2019

arrivals in millions

1.
Canada
20.7
2.
Mexico
18.1
3.
United Kingdom
4.8
4.
Japan
3.8
5.
China
2.8
6.
South Korea
2.3
7.
Brazil
2.1
8.
Germany
2.1
9.
France
1.8
10.
India
1.5
Total international tourists
79.3 million
1. Visa Waiver Program for US
visiting the usa
The Visa Waiver Program (VWP) enables most citizens or nationals of participating countries* to travel to the United States for tourism or business for stays of 90 days or less without obtaining a visa. Travelers must have a valid Electronic System for Travel Authorization (ESTA) approval prior to travel and meet all requirements explained below. If you prefer to have a visa in your passport, you may still apply for a visitor (B) visa.
Requirements for Using the Visa Waiver Program (VWP)
You must meet all of the following requirements to travel to the United States on the VWP:
Travel Purpose Must be Permitted on a Visitor (B) Visa
Must Be a Citizen or National of a VWP Designated Country
You must be a citizen or national of the following countries to be eligible to travel to the United States under the VWP.
Andorra
Australia
Austria
Belgium
Brunei
Chile
Croatia
Czech Republic
Denmark
Estonia
Finland
France
Germany
Greece
Hungary
Iceland
Ireland
Italy
Japan
Latvia
Liechtenstein
Lithuania
Luxembourg
Malta
Monaco
Netherlands
New Zealand
Norway
Poland
Portugal
San Marino
Singapore
Slovakia
Slovenia
South Korea
Spain
Sweden
Switzerland
Taiwan*
United Kingdom**
**To be eligible to travel under the VWP, British citizens must have the unrestricted right of permanent abode in England, Scotland, Wales, Northern Ireland, the Channel Islands, and the Isle of Man.
Each Traveler Must Have a Valid ESTA
In order to travel without a visa on the VWP, you must have authorization through the Electronic System for Travel Authorization (ESTA) prior to boarding a U.S. bound air or sea carrier. ESTA is a web-based system operated by U.S. Customs and Border Protection (CBP) to determine eligibility to travel under the VWP to the United States for tourism or business.
2. Check Your Passport's Validity
visiting the usa
To enter the USA, your passport must have at least six months of validity left at the time of travel. This means, if your passport expires in less than six months, you will not be allowed to travel to the US. Additionally, you should make sure that your passport is valid for the entire duration of your trip.
3. US SIM cards
visiting the usa
You'll probably need to use your phone while on vacation, whether it's for booking a taxi, researching restaurants, or looking up flight information. While roaming fees can often catch you off guard, there are ways to reduce expenditures.
Free Wi-Fi is frequently provided by hotels, hostels, and cafes. You'll probably be able to gain internet access someplace at your lodging, so keep an eye out for locations where you may connect for free.
Take note of the locations where Wi-Fi is offered, though. It's unlikely that it will work outside, for instance, and it might only be accessible in your room or the lobby.
If you are buying in official store, the registration process for prepaid sim cards in the USA is very standard: you will need to bring your passport. A copy of your passport or a photo will be taken and will be attached to your registration. Your new US sim card and number will be registered on your name and passport number.
To avoid this you can order a prepaid USA sim card online and get one shipped to your home address before your trip (prices: 1 GB for €4.29; 3 GB for €12.48; 5 GB for €20.15 10 GB for €38.61 etc).
The easiest way to buy a data plan for the US is to buy an eSIM data plan because you can activate it instantly so you don't have to pay for shipping. All you have to do is buy the service and then activate it once you're in the US.
4. Travel Adapter for US
A US plug socket is a completely different shape to both a UK plug socket and a European plug socket. This means that your European plugs simply won't fit. In addition to this, US plugs, sockets and devices are designed to use completely different voltage levels. The official voltage for the USA and Canada is 120 volts, with most electrical goods operating at around 110 volts. All of North America operates on a 2 pronged North American outlet, with a third optional round pin. If you are traveling to North America, you will need a North American power point adapter.
5. Expect to Pay More Than What's Displayed
Contrary to most countries, the prices displayed at supermarket, store, restaurant, hotels, and any other business does not include the sales tax. Every state has its own state sales tax, and they vary from 7% to 11.5% or so. Resorts are notorious for charging a hefty "resort fee" that is often not mentioned when booking. This could vary from $10+ to $100+, depending on the resort. Always read the small print or the "not included" section of the advertised price to see these extra taxes and fees. 
6. US Tipping Culture
In the United States, you're expected to tip all forms of services, like cab drivers, deliveries, valet, porters, room service, and most notably, waiters and bartenders. (Most of them earn under the federal minimum wage, which is already way too low!) The typical tipping practice is between 15% to 20%. 
7.
Accommodations in the US
Whether you're going to the United States of America, elsewhere in North America, or any other corner of the world, you'll find the perfect accommodation on
Booking.com
.
8. Do NOT Travel Without Travel Insurance
Having travel insurance with medical coverage is essential for any trip, but even more so in the US. It's also great if your insurance has trip cancellation coverage in case of flight cancellations and other unexpected events.
9. Plan Your USA Itinerary Accordingly
As already mentioned, the USA is enormous, so you should plan your trip accordingly. How much time do you have available? A few days, weeks, months?
If your trip is short, you'll probably want to focus on just one city or a few cities nearby, like New York, Washington DC, and Boston.  If you have a few weeks, you could expand your trip and fly to the other coast (like flying from New York to Los Angeles) or do a road trip crossing several states.
While planning your trip, make a list of: 
Free things to do in each city or town

National Parks of interest

Best hikes, bike trails, walks (if you're into that)

City tours or Day tours of interest

Attractions of interest

Restaurants of interest
The best time to visit the United States Of America is usually between June and September but in the warmer areas such as Florida, California and Las Vegas, spring and autumn usually offer the best all-round holiday weather.
Check out some of the best US tours:
Maritimes Adventure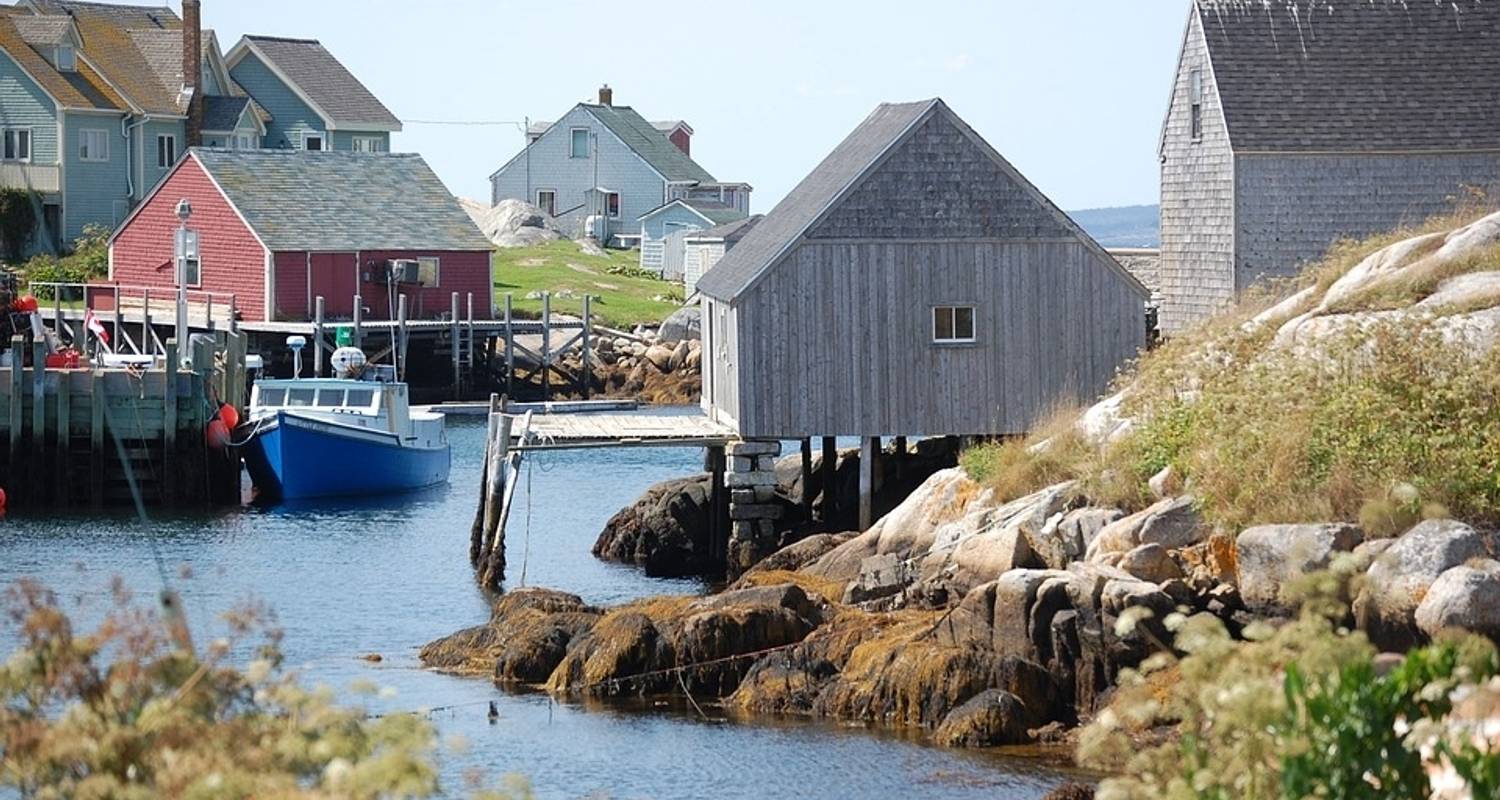 Start and end in Boston! With the In-depth Cultural tour Maritimes Adventure, you have a 13-day tour package taking you through Boston, USA and 14 other destinations in North America. Maritimes Adventure includes accommodation in a hotel as well as an expert guide, meals, transport and more.
Ultimate Alaska & the Yukon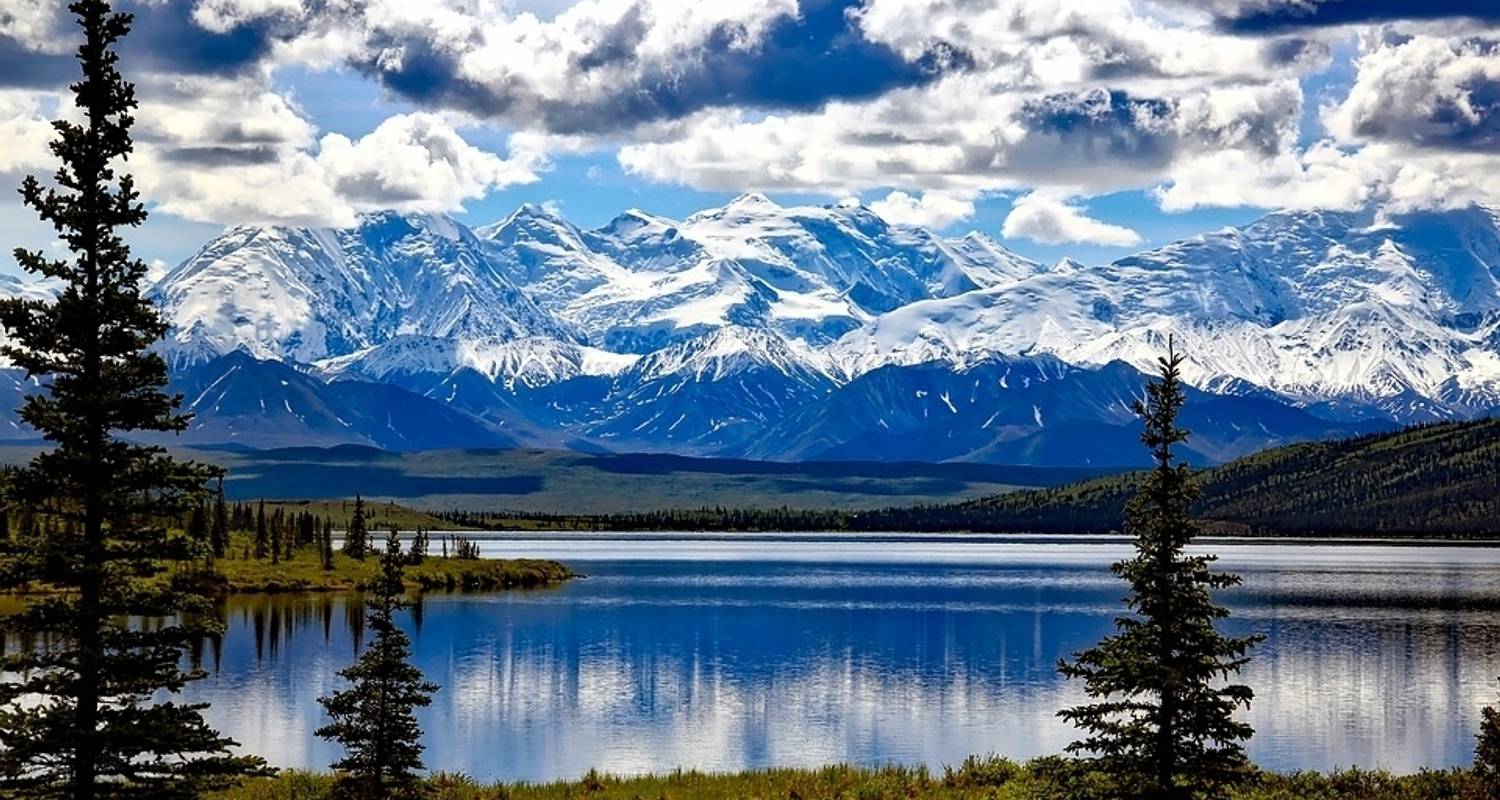 With the Wildlife tour Ultimate Alaska & the Yukon, you have a 13-day tour package taking you through Anchorage, USA and 9 other destinations in North America. If you live by the motto, "Go big or go home," it doesn't get any bigger than this grand tour of Alaska and the Yukon Territory. Where else can you see bears the size of buffalo, glaciers the size of states, and national parks the size of nations?
Grand Canyon Camping Tour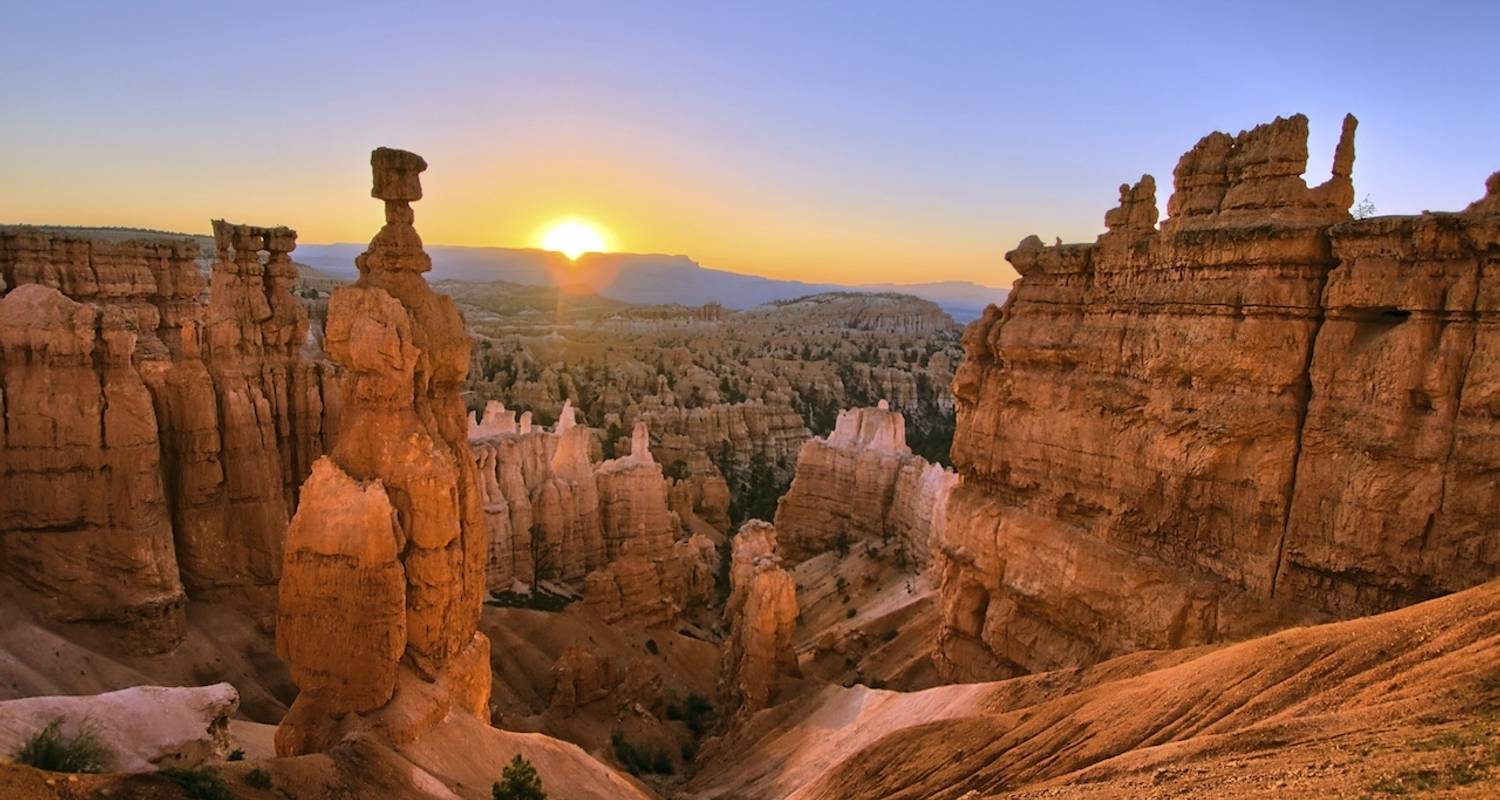 Southwest highlights. Enjoy our included overnight adventure in iconic Monument Valley, experience the real Wild Wild West, and immerse yourselves in the amazing Utah landscapes of  Zion, Bryce, Antelope Canyon, Arches and Canyonlands National Parks. Stare into the mysterious depths of the Grand Canyon before heading back to Fabulous Las Vegas.