Tinder has started testing its video chat feature called "Face to Face" in select markets. Tinder had confirmed earlier this year that it would be introducing video call on its platform soon.
Tinder's Face to Face will be available first in the US, Brazil, Australia, Spain, Italy, France, Vietnam, Indonesia, Korea, Taiwan, Thailand, Peru and Chile. Video chatting on Tinder will be similar to how users normally chat. For example, it will work only when both users have matched each other. Users will also have to toggle on Face to Face and it won't work until both parties have enabled it.
The layout for Tinder's video calling feature is similar to Instagram's. Screens of both users are displayed in a 50-50 manner. This is unlike other video calling platforms where one screen is enlarged and the other is minimised at the bottom.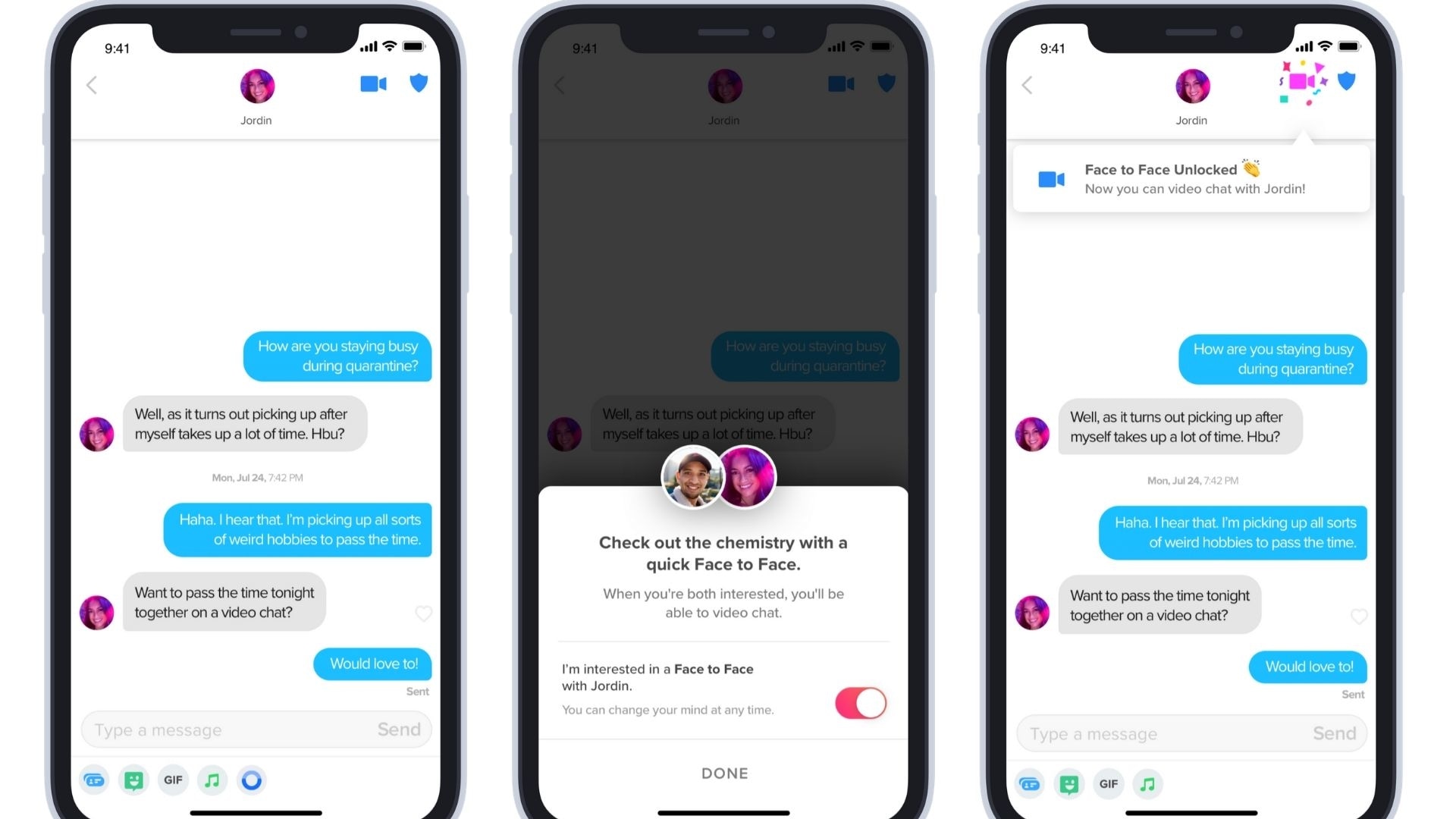 Tinder even has a checklist of things users should agree to and these include no nudity or sexual content, no harassment or offensive content, and no content involving minors. Users can also report video calls to Tinder.
Video chat on Tinder couldn't come at a better time. Tinder also said that half of its users in the US have had video dates with their matches. 40% of Gen Z Tinder users also want to video calling first before moving on to the next step, Tinder said.
As of now Tinder's video chatting feature is available only in select countries. But it plans to expand it to more markets soon.