Delta Air Lines passengers in the USA can now apply for a contactless credit card which is the first to have been made using recycled aircraft metal. delta contactless credit card
In 2018, Delta Air Lines retired the last of its Boeing 747s—the iconic wide-body jets that, from their first flights in 1969, forever changed the scale and magnitude of commercial air travel.
The airline sent most of its decommissioned fleet to boneyards in Arizona, California, and New Mexico—save for ship 6301, the first Delta 747-400 to ever take flight, which today comprises the immersive 747 Experience at the Delta Flight Museum in Atlanta.
The limited edition versions of Delta's SkyMiles Reserve and Reserve Business American Express cards contain 25% metal from a retired Boeing 747 Jumbo Jet — Delta Ship #6307 — and come with a "welcome kit" that enables holders to access an "augmented reality experience" about the aircraft's history and the manufacture of the card.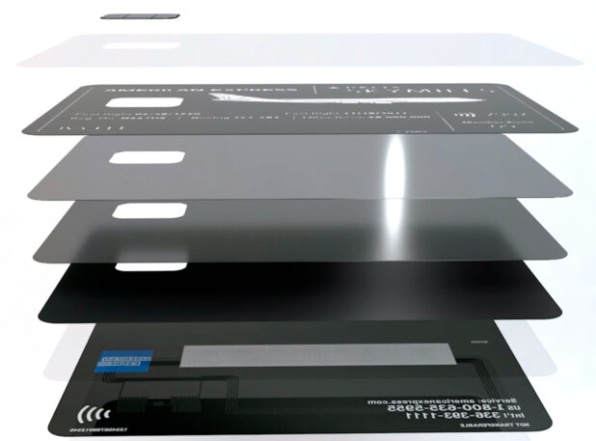 "The idea of making a metal credit card out of actual airplane metal began years ago, and the creativity and innovation that was required to achieve this is incredibly meaningful," said Dwight James, S.V.P. of Customer Engagement & Loyalty at Delta and CEO of Delta Vacations. "We've partnered with Amex to transform a piece of Delta's history into a collector's item you can use in your everyday. The 747's legacy lives on for a new generation of Delta flyers through this first-of-its-kind credit card that our members will be proud to keep in their wallets."
The Boeing 747 Card is made with 25% airplane metal and has layers of polymer print to protect the aluminium as well as an antenna that enables contactless payments.
"This is the most unique card design Delta and Amex have created to date," said Jon Gantman, SVP and General Manager of Cobrand Product Management at American Express. "To transform fuselage into metal that can withstand the wear and tear of everyday use while still functioning as a contactless credit card was a huge feat. This special-edition Boeing 747 card design is one more way Delta and American Express continue to partner together to bring Card Members unique products and experiences."
"Delta Ship #6307 holds special meaning for many Delta customers and employees; this aircraft has provided transport to US service men and women, evacuated travellers from Florida during Hurricane Irma, united families and friends and transported travellers to bucket-list destinations all over the globe."
Delta is accepting applications for the metal contactless card until 3 August "while supplies last".