Mobile operator
Tele2 Russia
has deployed its first terminal for SIM sales at Vnukovo Airport in Moscow.
Tele2 Russia SIM sales terminal
The terminal has a facial recognition function and has been deployed in the arrival hall of the airport on the occasion of the start of the FIFA World Cup 2018 competitions. The system installed on the terminal is able to scan passports and check their validity.
This is the first completely self-contained simicom in Russia, capable of collating a photograph in a passport with the face of a card buyer. SIM cards were sold with the help of automatic devices in Russia before, but the person was engaged in checking the passport with the person and recording the passport data.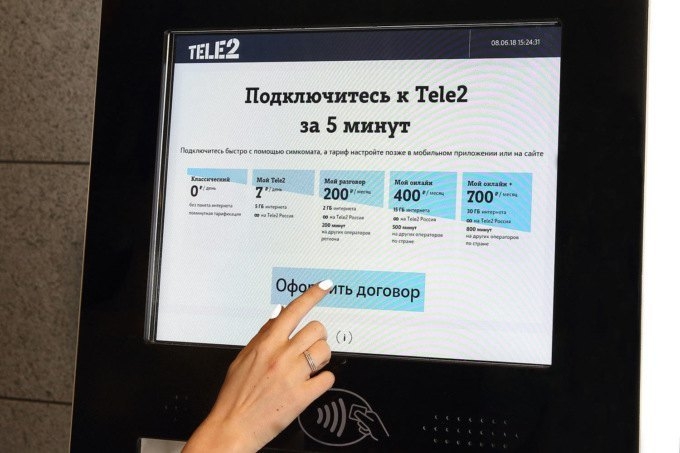 To get a SIM card, you need to attach a passport to the scanner, take a picture on the camera, and sign a finger on the touchscreen of the simcom.
Galushina stressed that the possibility of using an invalid passport or obtaining a SIM card in case of a discrepancy between the identity of the passport holder and the buyer is excluded – the system will not allow this.
Here are some of the potential benefits of using a SIM sales terminal with face recognition:
Faster and more efficient customer service
Reduced risk of fraud
Increased customer satisfaction
Improved brand image
However, it is important to note that there are also some potential drawbacks to using this type of technology. One concern is that it could be used to track and monitor people without their knowledge or consent. Another concern is that the technology could be hacked, which could lead to personal data being compromised.
Overall, SIM sales terminals with face recognition offer a number of potential benefits, but it is important to be aware of the potential drawbacks before using this type of technology.