Looking for eSIM?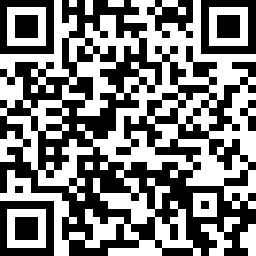 Buy eSIM from the World's leading
eSIM data provider
Be in touch with your family, friends and business partners from everywhere.
For just €6.99 for a three months you can send unlimited text messages and emoji with WhatsApp, WeChat, LINE, Telegram and Viber and use it for voice services as well.

Messengers supported: Telegram, WhatsApp, WeChat, Viber, Line


Countries included:Albania, Anguilla, Antigua and Barbuda, Aruba, Argentina, Armenia, Australia, Austria, Azerbaijan, Bangladesh, Barbados, Belarus, Belgium, Bermuda, Bosnia and Herzegovina, Brazil, British Virgin Islands, Brunei, Bulgaria, Cambodia, Cameroon, Canada, Cayman Islands, Centrafrique, Chile, China, Colombia, Costa Rica, Croatia, Cyprus, Czech Republic, Democratic Republic of Congo, Denmark, Dominica, Dominica Republic, Egypt, Ecuador, El Salvador, Estonia, Faroe Islands, Finland, France, French Guiana, Georgia, Germany, Ghana, Gibraltar, Greece, Grenada, Guadeloupe, Guam, Guatemala, Haiti, Honduras, Hong Kong, Hungary, Iceland, India, Indonesia, Iran, Ireland, Israel, Italy, Ivory Coast, Jamaica, Japan, Jordan, Kazakhstan, Kenya, Kuwait, Kyrgyzatan, Laos, Latvia, Liberia, Lithuania, Luxembourg, Macao, Macedonia, Madagascar, Malaysia, Malta, Malawi, Martinique, Mauritius, Mexico, Moldova, Mongolia, Montenegro, Morocco, Mozambique, Myanmar, Nepal, Netherlands, New Zealand, Nicaragua, Norway, Oman, Panama, Paraguay, Peru, Philippines, Poland, Portugal, Qatar, Romania, Russia, Rwanda, Saudi Arabia, Serbia, Seychelles, Sierra Leone, Singapore, Slovakia, Slovenia, South Africa, South Korea, Spain, Sri Lanka, St. Kitts/Nevis, St. Lucia, St. Vincent, Sudan, Swaziland, Sweden, Switzerland, Taiwan, Tajikistan, Tanzania, Thailand, Trinidad and Tobago, Tunisia, Turkey, Turks and Caicos, UAE, Uganda, Ukraine, United Kingdom, Uruguay, USA, Uzbekistan, Vietnam, Yemen, Zambia.

Attention: This SIM card does not have associated phone number by default therefore cannot be used for registration with some messengers.

User account for these messengers must be registered to the valid mobile phone number in advance (we can get one for you as well) and returns aren't allowed. This SIM is meant just for free unlmited chat and don't include any data package.