South Korea was the first country in the world to launch full-fledged 5G commercial services on April 5. The number of subscribers to the service stood at some 800,000 as of Wednesday, and is believed to have topped 900,000 over the weekend, the sources said.
Traveling to South Korea? Get ALertify SIM card.
The new communication system provides super fast connection speeds, low latency and the ability to connect many more devices without the network being bogged down.
However, there are still some issues over the coverage and the speed of this next-generation wireless communication system.
But the report indicates that the complaints were widely expected in the initial stages of the operations as the operators are still building 5G base stations and upgrading software to fix technical flaws and improve network efficiency.
The minimum cost or the starting price of the 5G tariff in South Korea is 55,000 won, which roughly converts to 325 Yuan or $48 for the three network operations — SK Telecom, KT, and LG U+.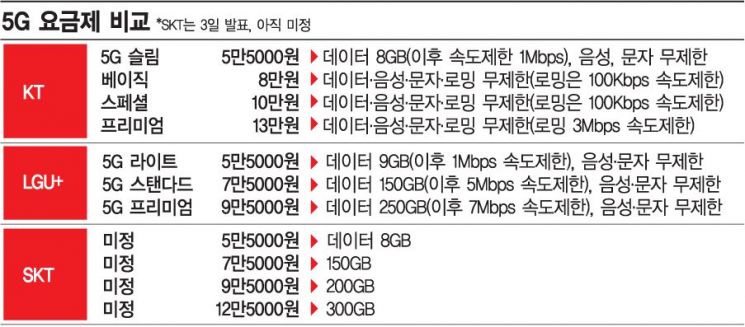 While the basic package of 55,000 won from SK Telecom and KT offers 8GB of data, LG U+ offers 9GB of data. However, the data limited gets significantly increased when the user opts for the higher plan.
For instance, the package worth 75,000 won (approximately 444 Yuan or $66) offers 150GB on SK Telecom and LG U+ and the package costing 95,000 won (approximately 562 Yuan or $84) offers 200GB and 250GB data.
On the other hand, the third network operation — KT offers unlimited data service in packages worth 80,000 won and more, which roughly converts to 473 Yuan or $70. However, it then caps the speed in roaming.