"The face-to-face payment is a good example of a service that benefits from increased 5G capacity and latency. 5G is once again a big leap forward in mobile data security, "says Janne Koistinen , Telia's 5G Program Director .
Traveling to Finland? Get your sim card here
Face Pay by Pivo is a facial recognition service that allows you to pay without a debit card, cash or cell phone.
The service makes paying faster and easier. The technology compares the payer's face with the face tag stored in the system. Once the face is recognized, payment is very simple without the use of a cell phone, debit card or cash.
 The face payment can be used by customers of all banks. You must have a Visa or MasterCard and a mobile device running iOS 11.0 or later.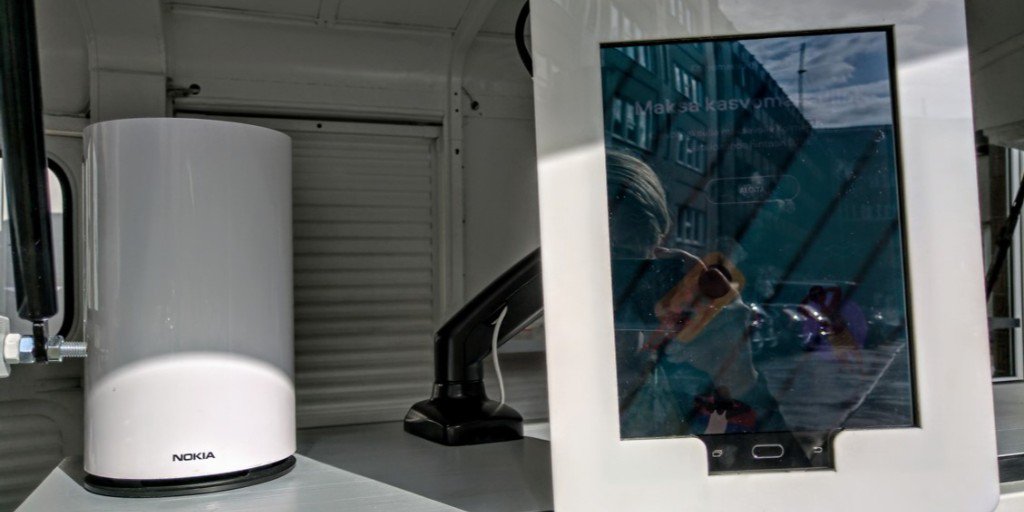 The ice cream truck will be in the Telia courtyard (Elimäenkatu 8) on Wednesday from 10am to 3pm. Ice cream is also served on Thursday and Friday in front of OP's headquarters (Gebhardinaukio 1) from 10 a.m. to 3 p.m.
HERE'S HOW TO ENABLE FACE PAYMENT
Before the first face payment, the customer will download the Pivo Face Pay application to their smartphone. The app makes a face map of his face, and the customer downloads the details of the payment card they use to the app.

At the time of purchase, the customer selects the products they want and goes to the checkout.

The staff picks the products at the checkout and the customer activates the face fee by touching the tablet next to the checkout.

The tablet identifies the customer and shows the total amount of purchases.

The customer accepts the amount by touching the tablet. Purchases will be charged to the customer's debit card.