Across fixed and mobile services, Orange and Free continued to top the overall ranking, both achieving an average score of 7.9 out of 10, up from 7.7 and 7.6 respectively in 2020. Over the same period, the level of satisfaction also rose slightly for Bouygues Telecom (7.5 from 7.4) and SFR (7.2 from 7.1). French telecom users
The 2022 edition of the "Customer Satisfaction Observatory" is based on a survey carried out by the CSA institute at the end of 2021. In 2021, the overall satisfaction of telecom users is up slightly compared to the previous year, in particularly vis-à-vis internet access providers (rated 7.5/10 on average compared to 7.3 on average in 2020).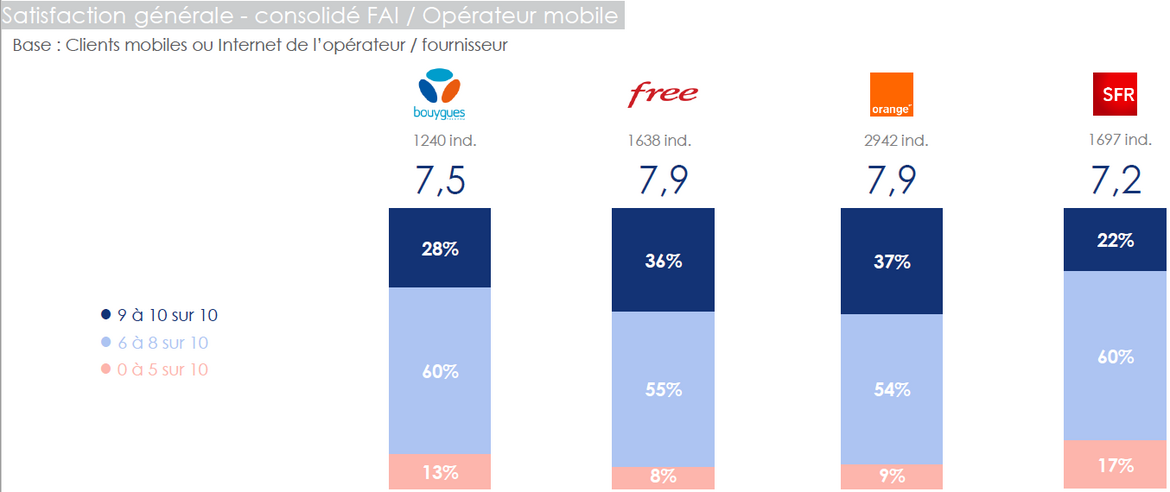 58% of users (51% excluding the reason "untimely cold calling", not attributable in general to the operators) indicate that they have encountered a problem with their Internet service provider. The main reason for dissatisfaction is the quality of service, followed by subscription and connection problems, then by contractual and billing problems.
"I alert Arcep": the increase in the number of alerts received, the quality of service, of fixed networks in particular, remains the main concern expressed
In 2021, Arcep received more than 38,000 alerts , including around 31,000 directly on the platform (other reports coming from other channels: emails, letters, phone calls). This volume is up significantly compared to 2020 with 33,000 alerts received (+14% in one year).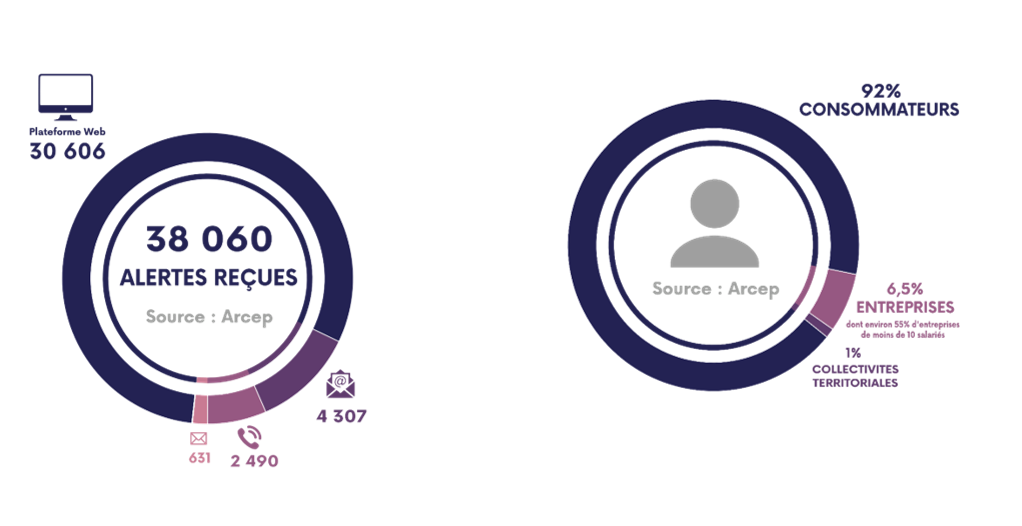 The vast majority of alerts received concern the telecoms sector . Within this sector, fixed services account for the vast majority of alerts, ahead of mobile services. The topics of quality of service and expectations related to the development of networks are particularly predominant on the fixed line, while for the mobile business practices and the change of operators are more present. The main reasons for dissatisfaction noted on "I alert Arcep" are confirmed by the customer satisfaction observatory carried out as part of the survey conducted by the CSA institute.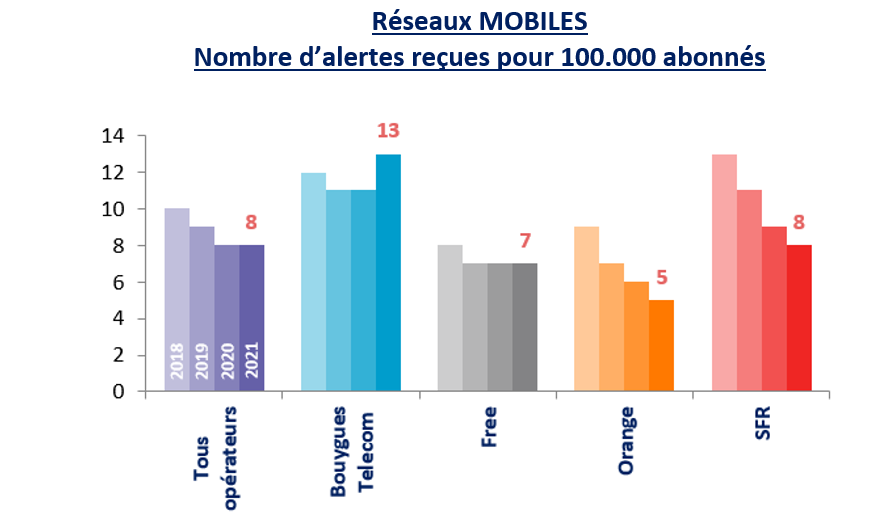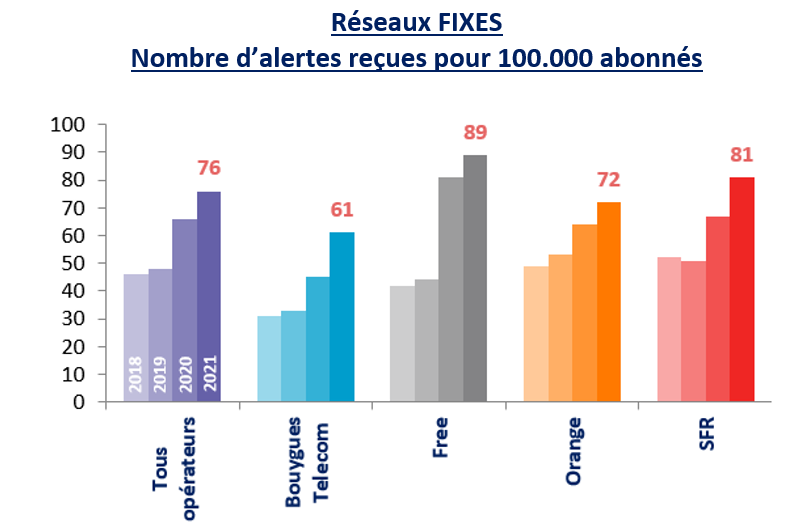 The alerts received are not representative of the population, nor of concrete cases. Their census nevertheless sheds light on their distribution between the main operators.
Regarding the postal sector, the number of alerts is down compared to 2020: 2,300 alerts were received in 2021 compared to more than 3,000 in 2020. French telecom users