French mobile operator Bouygues Telecom is adopting an international strategy for selling its eSIM and has included Brazil as one of its target markets. The company is creating a network of travel agents and tour operators for its eSIM resellers in the country, focusing on Brazilian tourists visiting Europe. Partners receive a 10% commission on sales. europe esim Bouygues
The offer is a prepaid plan called "My European SIM", which can be activated via QR code as an eSIM on any smartphone compatible with this technology in Brazil. The plan costs €39.90 and entitles you to 20 GB, unlimited calls within Europe and €25 credit for international calls. The package lasts 30 days. Activation takes place automatically when the tourist switches on his smartphone on French soil.
Purchasing an eSIM is an international payment made online directly to Bouygues, which then passes the commission on to the originating retailer.
To promote the service in Brazil, Bouygues signed a partnership with the French tourism agency. It is expected that at least 500 resellers will be added to the country by the end of the year. They can sign up through a website and get back online marketing materials and access to a platform to track their sales.
"Bouygues validates every new registration within 24 hours. From there, the tourism professional has access to a back office where they can receive banners of various formats and resources to place on their websites or links to track sales. He can put these banners on his website or in a newsletter sent to his customers, for example," explains André Raynauld, from Turismo Frances, in conversation with Mobile Time.
In addition to Brazil, Bouygues adopts a similar strategy for the international sale of the US eSIM. And there are plans to extend the initiative to other South American countries.
Before the pandemic, about 700,000 Brazilians visited France each year, landing at that country's international airports. There is still no updated data after the start of the pandemic. europe esim Bouygues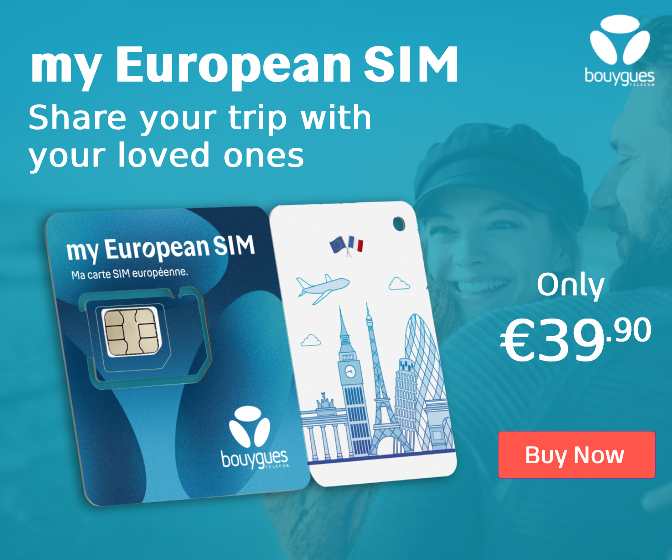 Like this post? Comment it. Share it.