People will be spending on average 930 hours on mobile internet each year by 2021, up from 800 hours in 2019, according to a study from Zenith, looking at 57 countries. Collectively, this translates into 3.8 trillion hours this year and 4.5 trillion in 2021. In general, mobile internet use will account for almost a third (31%) of global media consumption in 2021, from 27 percent this year.
Traveling a lot? Save on roaming expenses with alertify sim card.
Television will remain the biggest medium globally, with people watching an average of 167 minutes per day this year. This is forecast to dip to 165 minutes per in 2021. The medium will account for 33 percent of all media consumption in 2021, from 35 percent this year.
The number of minutes per day spent on mobile internet will this year reach 130 minutes per day on average, from 80 minutes in 2015, pushed by more affordable smartphones, faster connections, better screens and apps. Growth is slowing however, the study noted, as the developed world gets saturated and ownership becomes more common in developing markets. Growth in time spent per day will therefore slow from the 13 percent per year seen from 2015-2018, to 8 percent per year in 2018-2021.
By contrast, the number of time spent reading newspapers will fall to 11 minutes per day this year from 17 minutes in 2014. Desktop internet will also decline, to 40 minutes per day in 2019 from 47 in 2014. Radio listening however is set to rise to 55 minutes from 53, while time spent at the cinema will increase to 3 minutes from 1.8 minutes, driven mainly by China.
Total media consumption rises to eight hours a day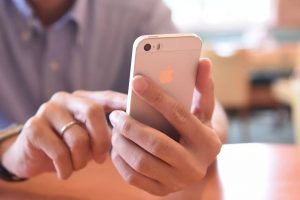 The mobile internet has expanded the amount of time people spend consuming media: consumers will spend an average of 479 minutes a day with media this year, up from 420 minutes in 2013. By 2021 Zenith expect the average consumer to spend 495 minutes a day consuming media.
"Mobile internet technology has expanded both the amount of time people spend with media, and what counts as media," said Jonathan Barnard, Head of Forecasting at Zenith. "Media now means comparing prices on the high street, sharing jokes with friends and booking your next holiday, opening up new opportunities for brands to connect with consumers."
"To take advantage of this abundance of media, brands need to communicate with consumers in the environments that best matches their values, and at the times when consumers are ready to move along the path to purchase," said Matt James, Zenith's Global Brand President. "This requires investing in talent and technology to unlock the value of data and create personal brand experiences."