Bell is expanding the number of locations available in its Roam Better travel feature, as well as for its sub-brand Virgin's Roam Sweet Roam product.
There are 46 new destinations, bringing it's total to 182 countries — 140 of which offer international LTE roaming.
This addition gives Bell the largest number of reported daily roaming program countries.
Travel Passes for destinations not covered by Roam Better
Roam Better is available to customers on most monthly plans, including Share plans, voice and text only plans, and Small Business plans. If Roam Better is not available for your travel destination, you can purchase one of our affordable Travel Passes.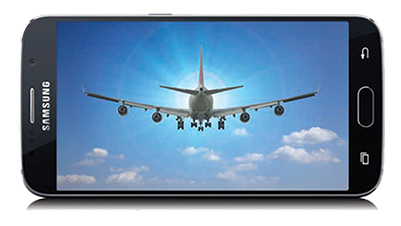 Bell's Roam Better and Virgin's Roam Sweet Roam is available with a customer's home data for $12 per day internationally, or $7 per day in the U.S. (which was increased in February 2018).
With 100MB of data per day, it costs $10 per day internationally and $6 per day in the U.S.
The new destinations are as follows:
1. Afghanistan 2. Algeria 3. Belarus 4. Benin 5. Botswana 6. Brunei 7. Burkina Faso 8. Cameroon 9. Congo 10. Congo (Democratic Republic) 11. Côte d'Ivoire 12. Fiji 13. Gabon 14. Ghana 15. Guam 16. Guinea 17. Guinea-Bissau 18. Kenya 19. Kosovo 20. Laos 21. Lesotho 22. Liberia 23. Malawi 24. Mayotte 25. Morocco 26. Mozambique 27. Myanmar 28. Namibia 29. Nauru 30. Niger 31. Nigeria 32. Northern Mariana Islands 33. Oman 34. Palestine Territory 35. Reunion 36. Rwanda 37. Senegal 38. Sierra Leone 39. Swaziland 40. Tanzania 41. Togo 42. Uganda 43. Vietnam 44. Western Sahara 45. Zambia 46. Zanzibar