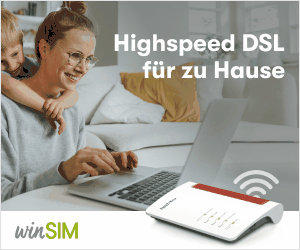 For all winSIM and PremiumSIM tariffs with running time applies here : 3 months free !
This eliminates the monthly fee from the fourth to the sixth month.
The special offer is also valid in connection with smartphones.
WinSIM MEGA DEAL : winSIM LTE All 3 GB for only 7,41 € per month or as an upgrade with 5 GB for only 11,78 € per month.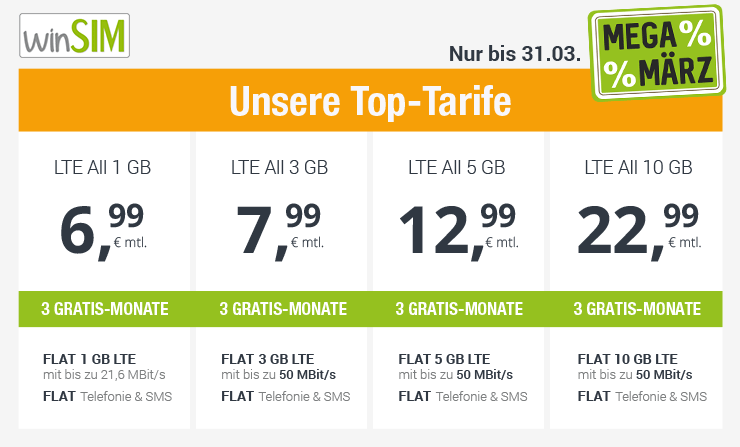 Offer is valid until 31.3.