For all winSIM and PremiumSIM tariffs with running time applies here : 3 months free !
This eliminates the monthly fee from the fourth to the sixth month.
PremiumSIM MEGA DEAL : PremiumSIM LTE S with 2 GB LTE and Allnet-Flat for only 6,53 € per month .
Surf twice as much & save more? 
With the PremiumSIM LTE M tariff including 4 GB LTE and an Allnet flat with a hefty saving of 29.97 € at an effective price of only 9.16 € per month . For WinSIM promo go here.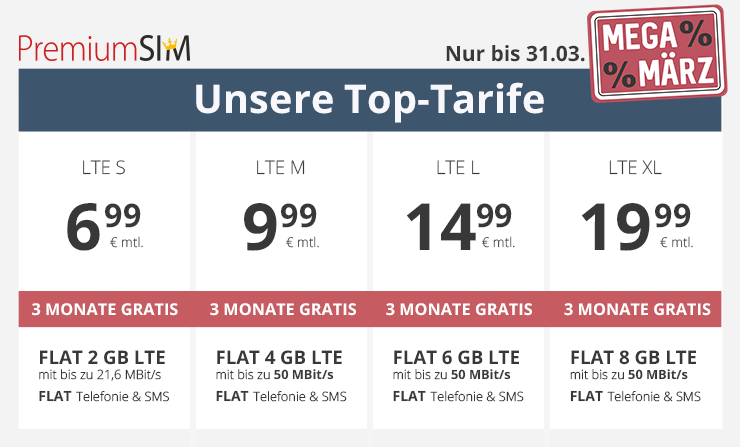 Offer is valid until 31.3.